In Today's video, we are taking a look at the Cobalt Aquatics fish food flakes and pellets for your freshwater and saltwater fish. Best of all Cobalt Aquatics fish food is made with probiotics to help keep your water crystal clear.
10 winners will be chosen for this giveaway! Each winner will receive 2 different types of Cobalt food, except one winner will receive the flake tub!
Cobalt Aquatics Pellets:
https://premiumaquatics.com/search?s...uatics+pellets
Cobalt Aquatics Flake:
https://premiumaquatics.com/search?s...quatics+marine
https://www.youtube.com/watch?v=H4i5...co3fihw03c010c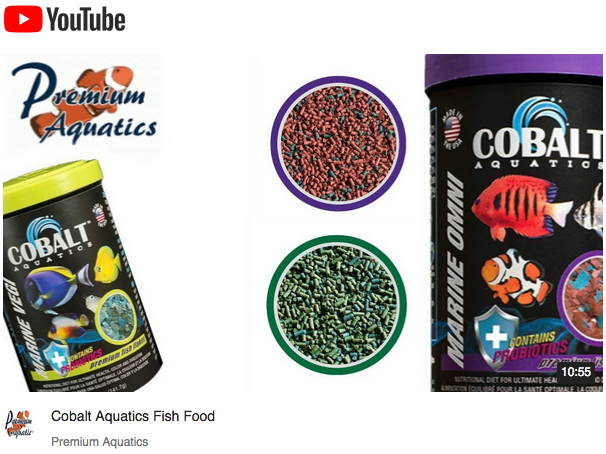 How to enter giveaway:
1. Watch video on YouTube and hit Thumbs up
2. Subscribe if you haven't already to our YouTube channel
3. Post a comment on the YouTube video.