Well thans to Madison, i am getting some great photos,
i will post some comparison pics in order to show the difference in using Pohl's Coral Vitalizer....
first one is a Purple Monster frag i got a couple weeks ago, notice how it colored up and the new growth along the base.... picture taken when i got the frag.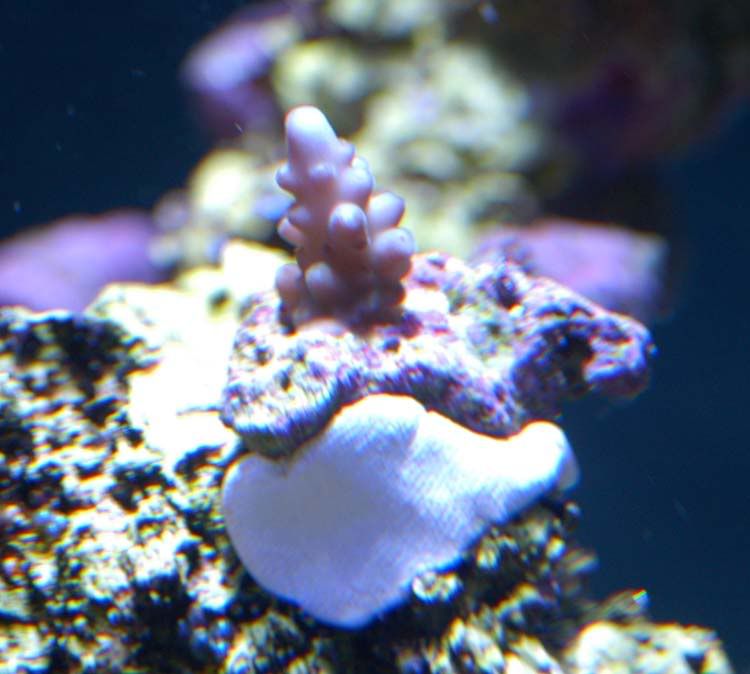 here it is about 2 1/2 weeks later, not bad growth if you ask me...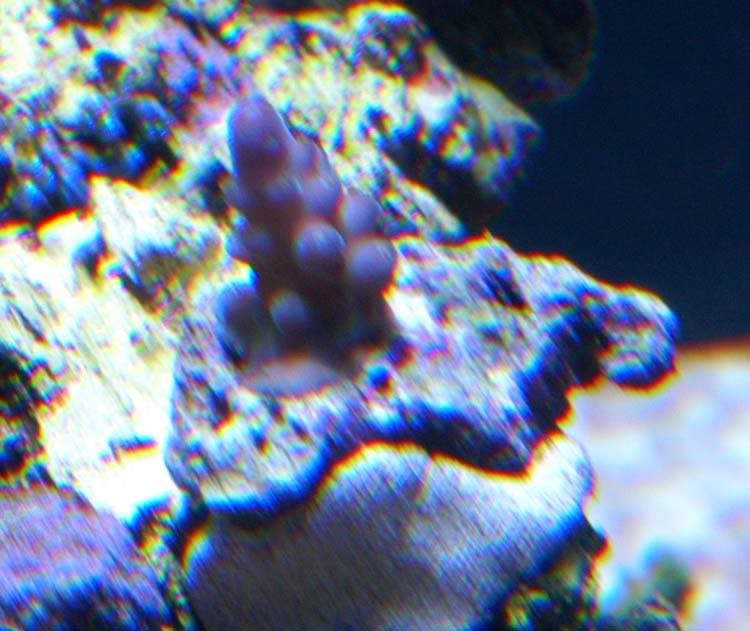 Next up is a super red millie, now it already colored up when this first photo was taken, but notice the growth in the white tips.... here is is about 2 weeks ago....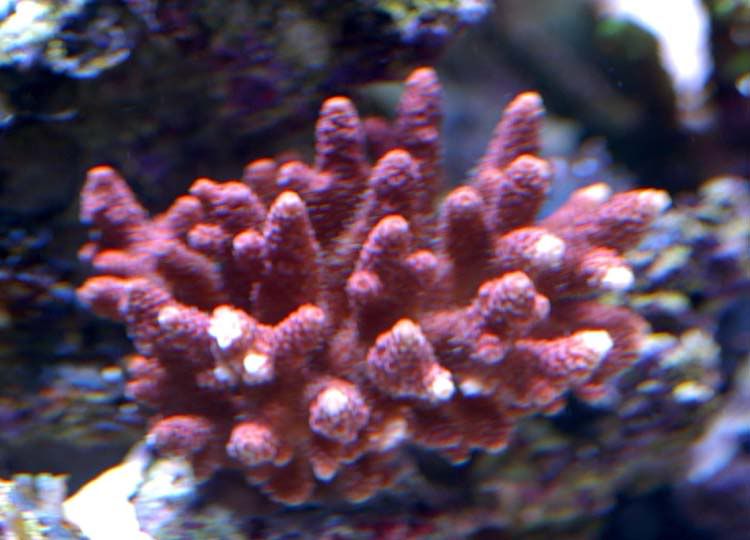 and now here is is 2 weeks later again the growth is decent.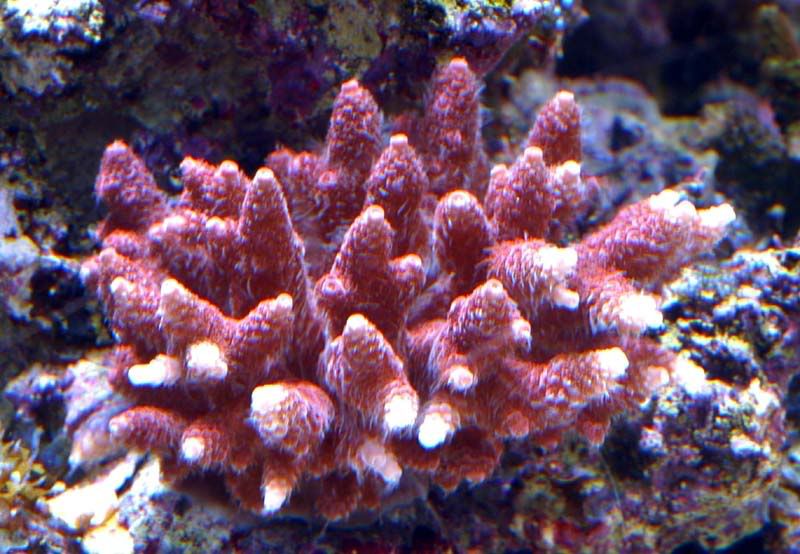 and now a red millie/table frag. here is a pic about 2-3 weeks ago, sorry for the blurry pic.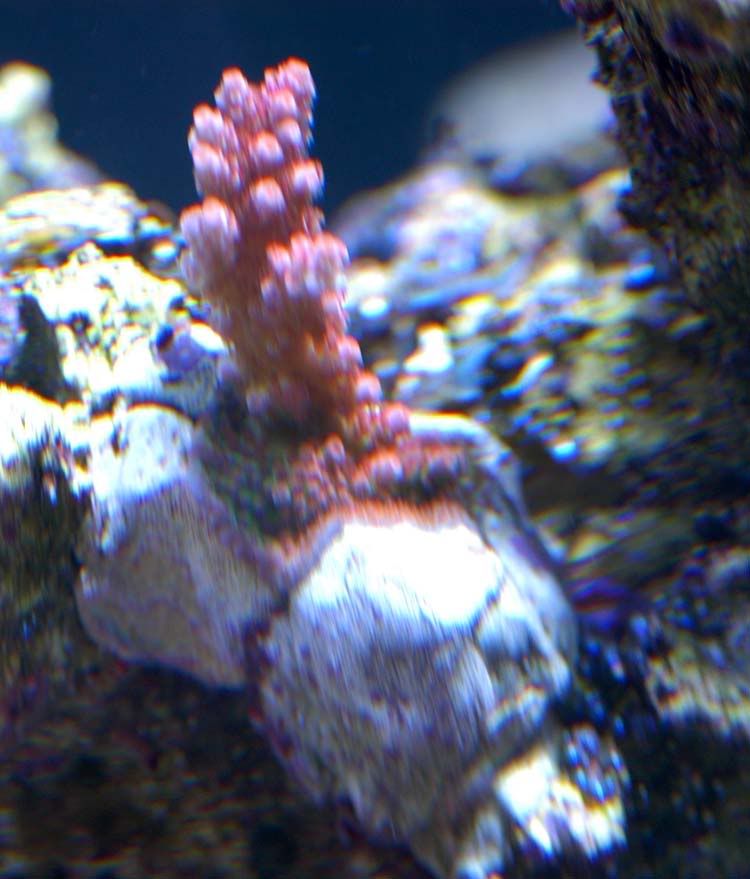 now here it is 2-3 weeks later, look at the white growth....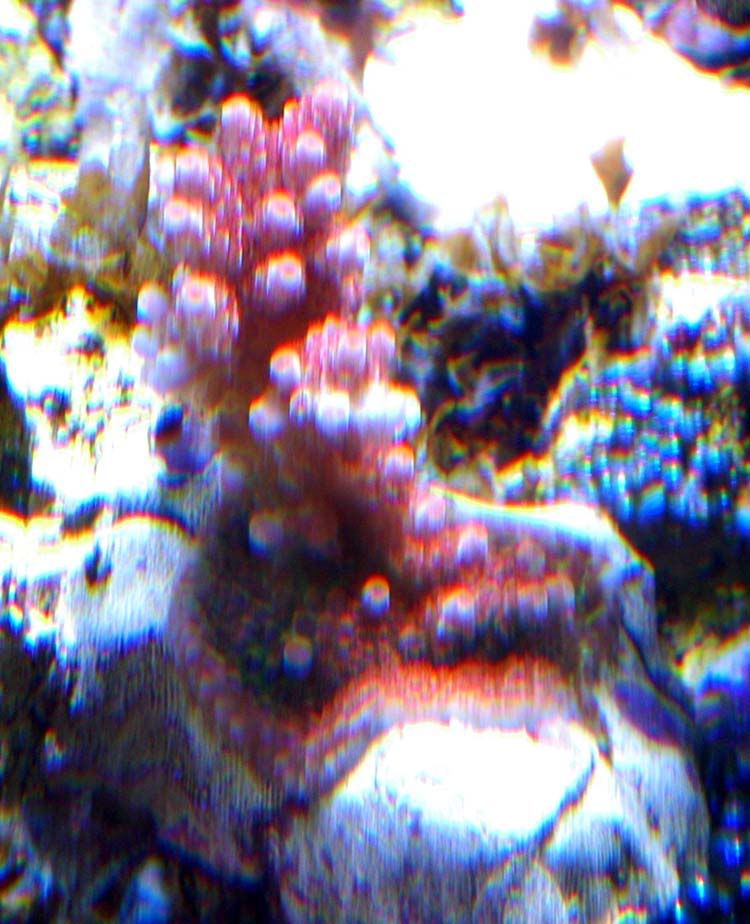 and one more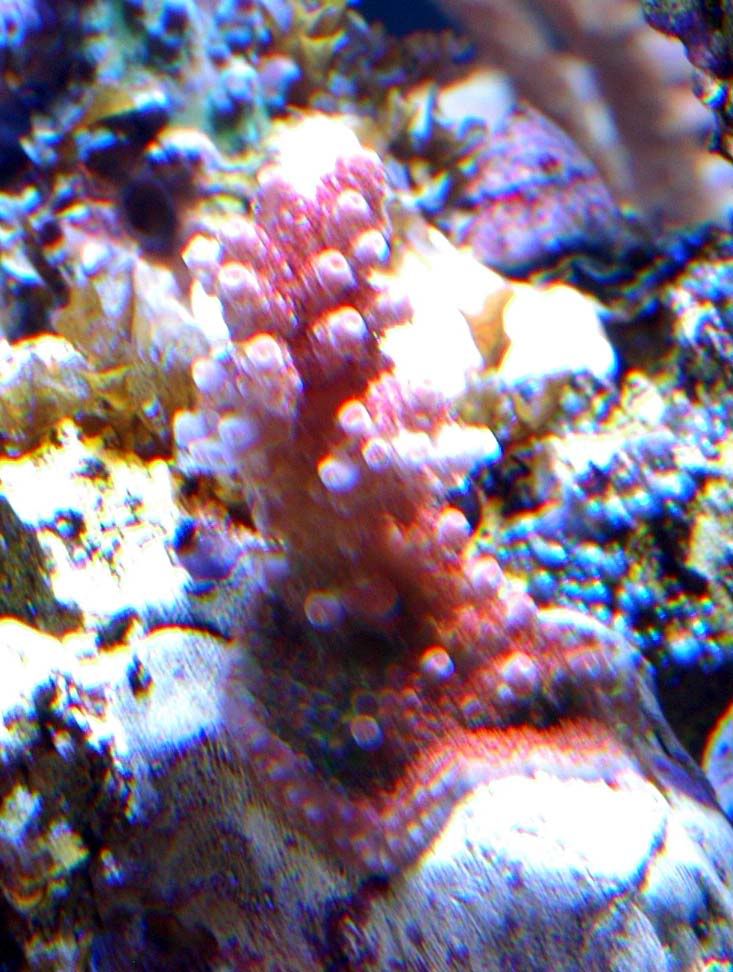 these are the only comparison pics i have for the CV, but so far it has caused all my corals to color up and REALLY start to grow....
so on with the pics, here are some random ones....
true echinta frag, the tips are more purple/blue in person couldnt capture that in the phto.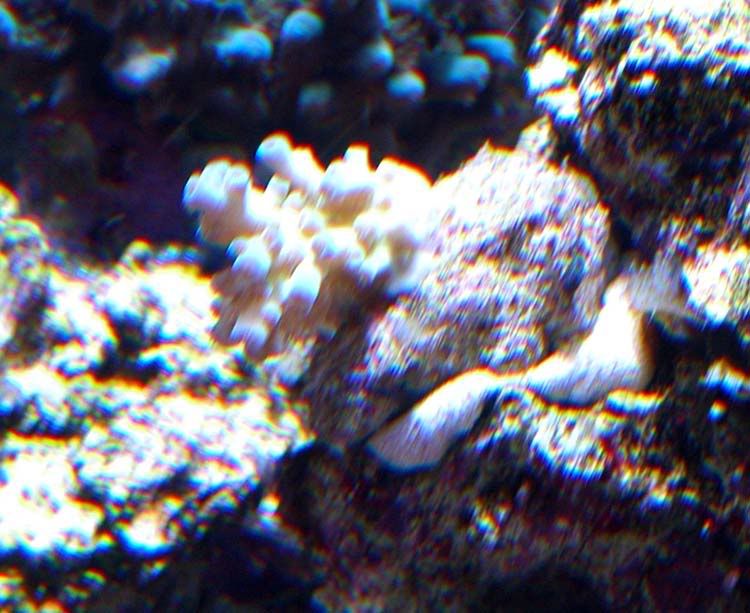 This is a sweet tort from John B. it's turning green at the base.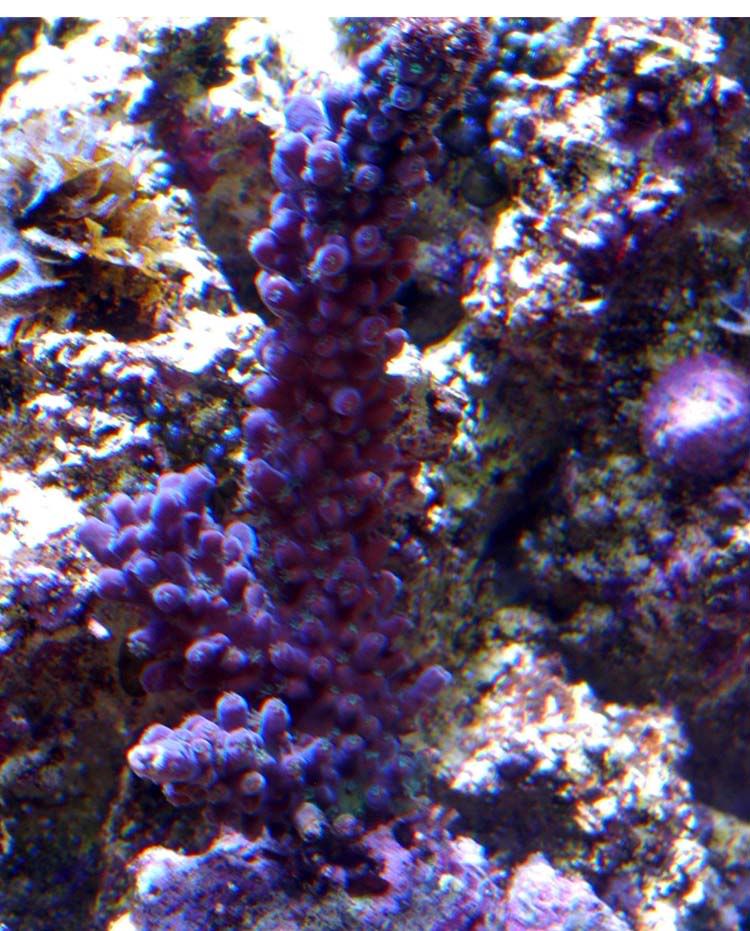 this is a nice tenius that i have. this is the first time i have taken a pic of it due to the fact i could never get a decent shot.... In real life the polyps are a green, but they turned out yellow/gold here, it has really purple tips too,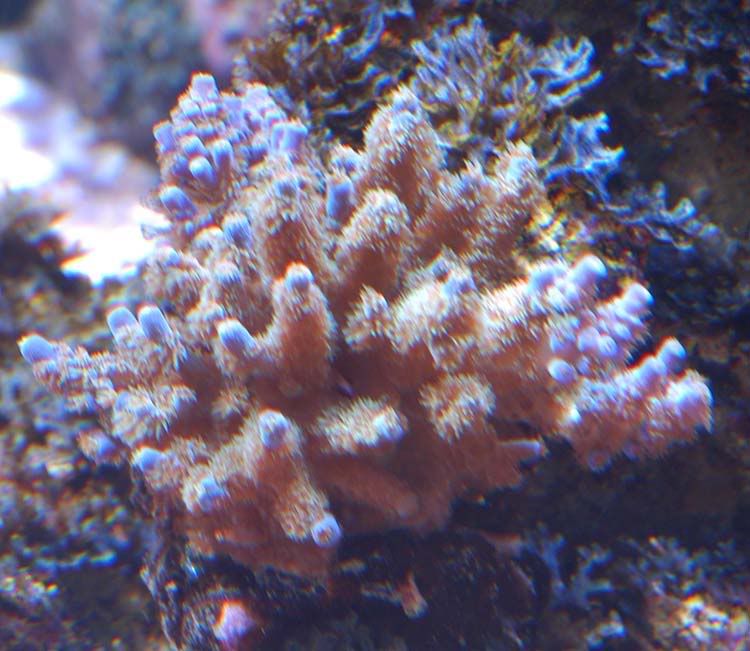 A nice golden teardrop clam i picked up last week,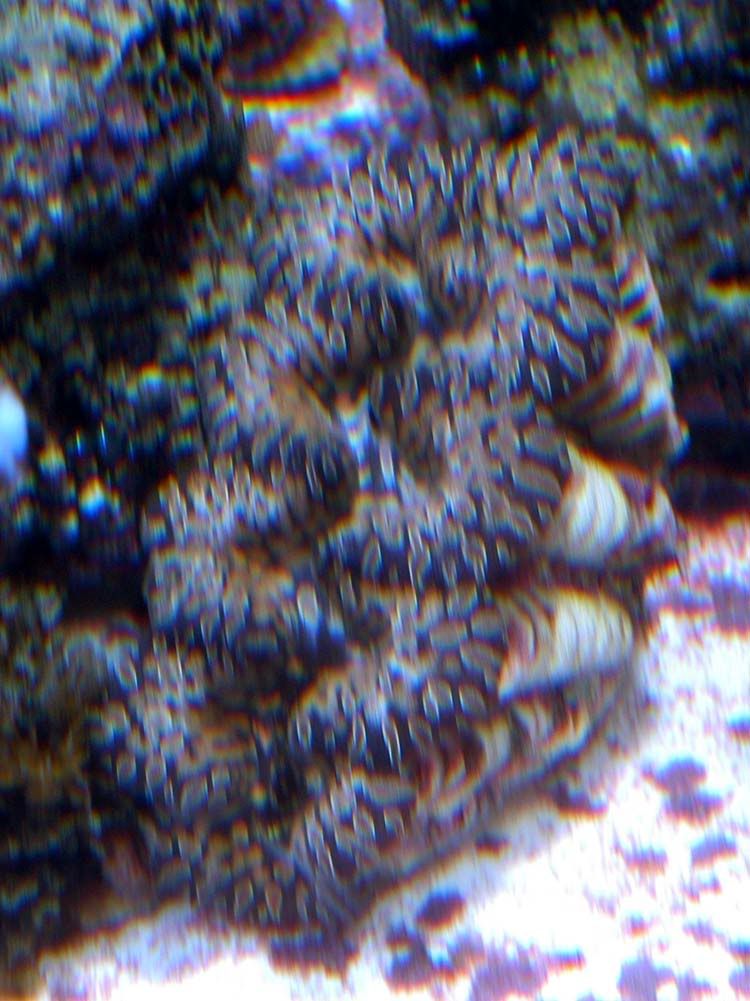 Check out my superman monti frag, look at the growth on the rock...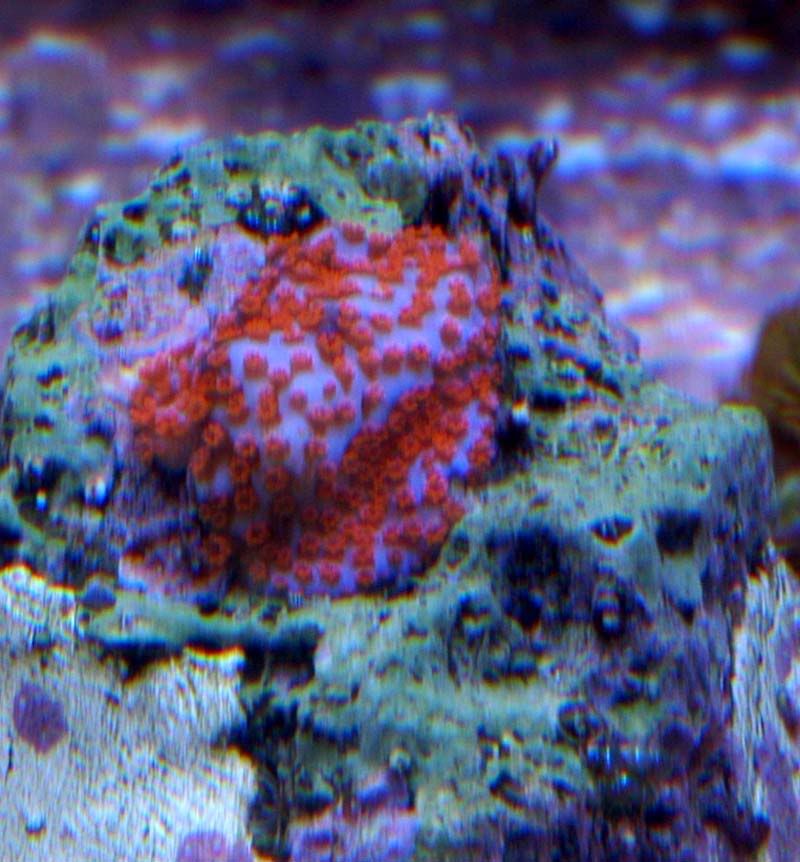 My Oregon Tort frag, turning green around the base and super blue/purple.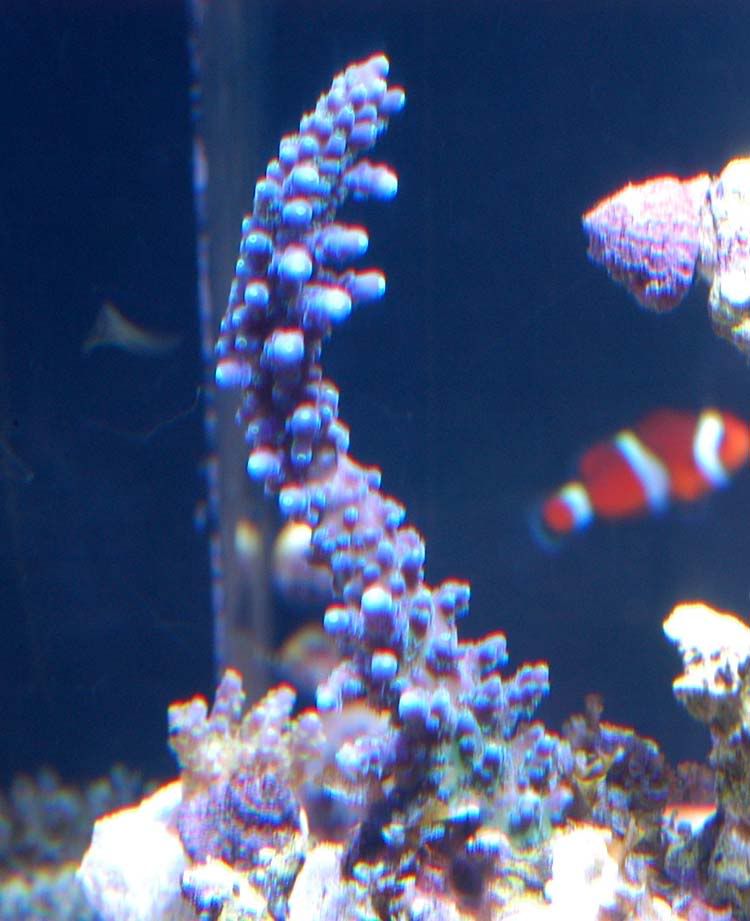 Couple pics of this sweet cultured coral, supposed to be an echinta, but we now its not. I think its a bottle brush. this thing is a really rich blue color with purple tips. slow grower though....
and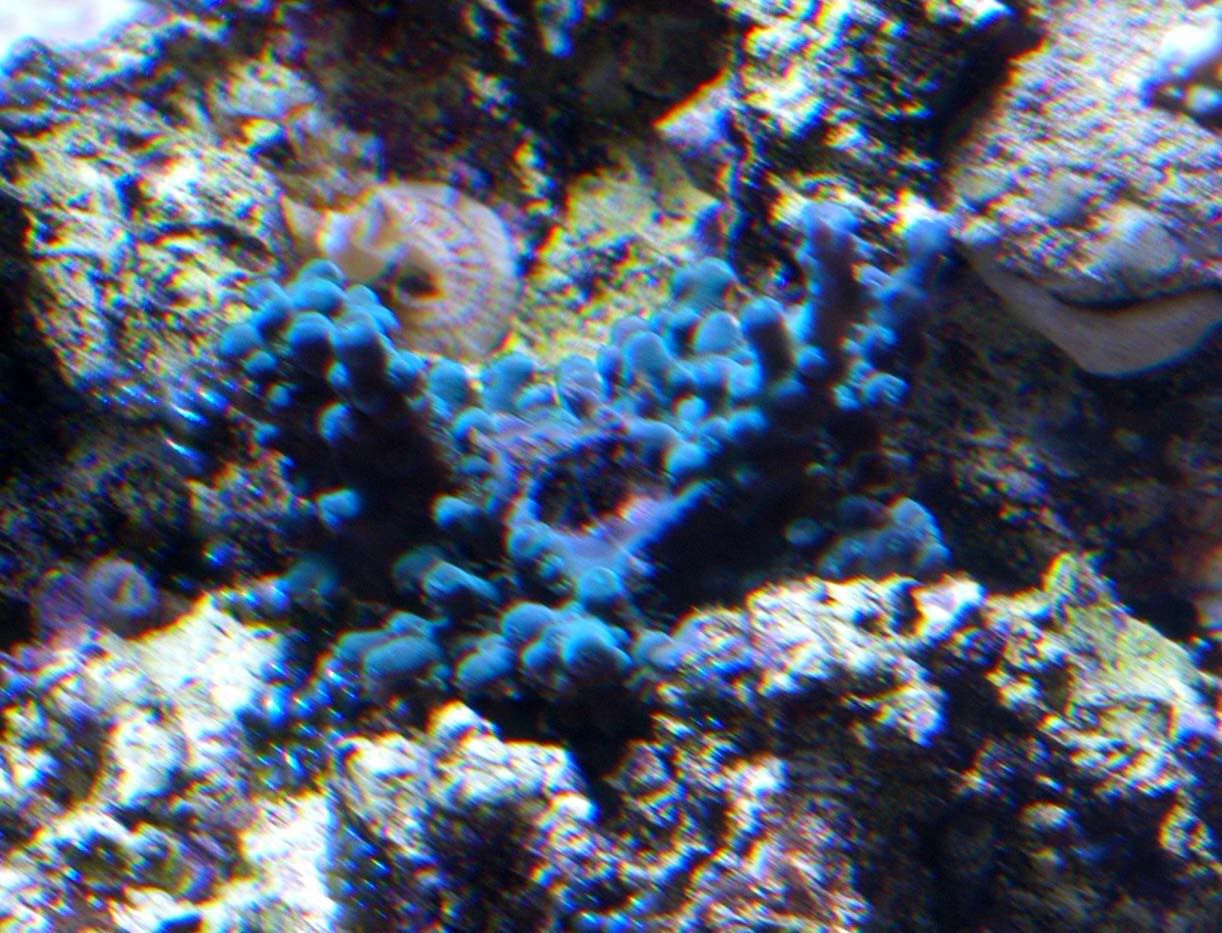 Another swet encrustin monti, its called The Hulk, dark purple base, with green polyps,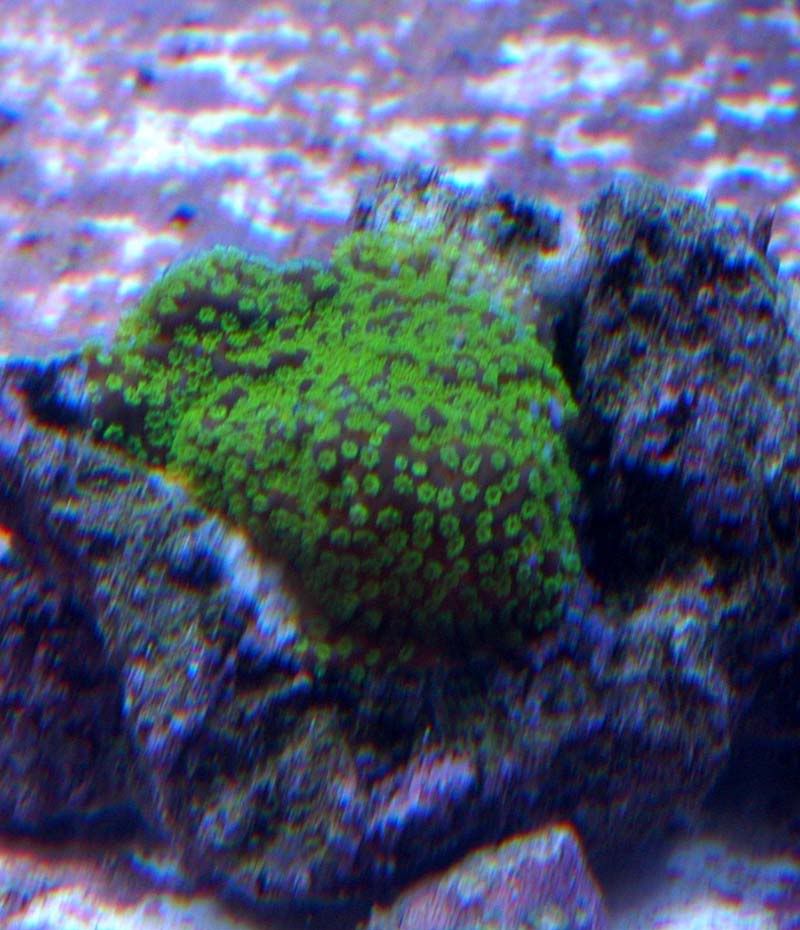 a green sammy frag i got as a freebie from RM, actually maybe a teal color, but it has pink tips in person.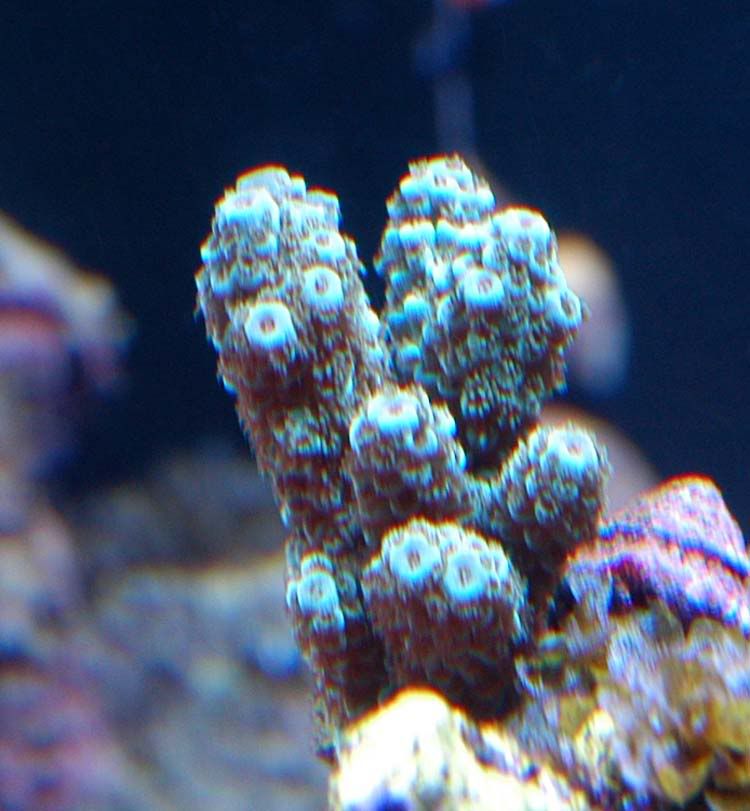 another freebit coral from RM. A nice green polyped coral. Starting to grow pretty fast.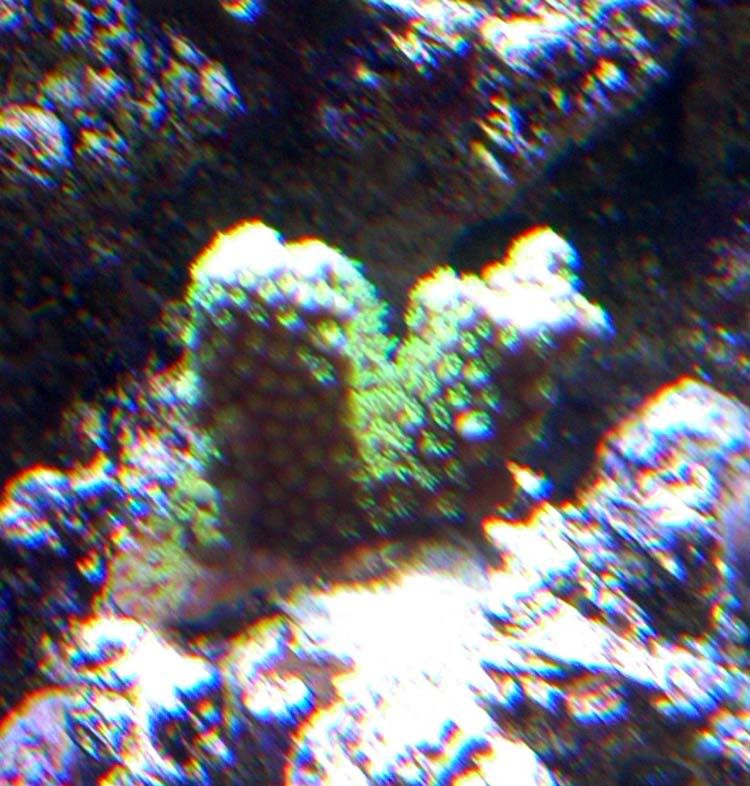 Last one for now, a nice blue/teal/green clam i picked up last weekend also. These are my first clams. Both doing well. This one is the same color from the side also....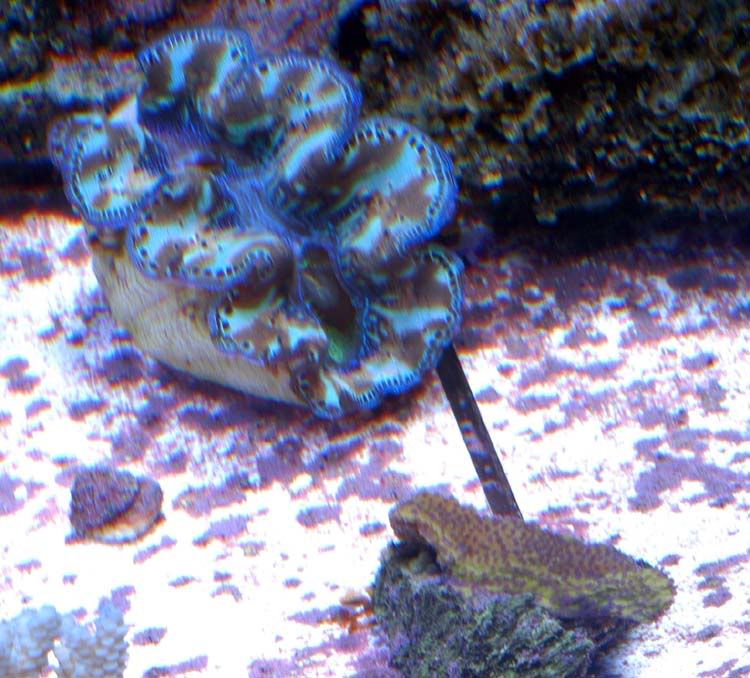 just thought i would share....
Nick