Hey guys,
I have been meaning to update my thread, maybe this weekend i will get around to it.
Here are some teaser pics though. let me know what you think, any tips would be great. I have just started to learn how to take pics.
so let me know.
oh BTW something with this zeo system is working check out the colors i am getting, these are actual colors, except for the green/yellow millie. I couldnt capture the true color, its more of a yellow base with bright neon green polyps.
here they are,
the first one i need an ID on, RM was not right on their ID. so anythoughts? it just came in last week so its slowly coloring up.....
and
this one just came in today. should be a nice one once it starts to color up!
and a nice close up
this is a sweet frag i got from John B. should be nice when it grows up! any IDs?
a frag of the true superman monti, got it from copps on RC
this is a nice piece i picked up, its aquacultured its really this blue too with nice greenish polyps
this is a tort from John B. tried to get a close up.... didnt turn out so good though,
this is the "Hulk" from copps also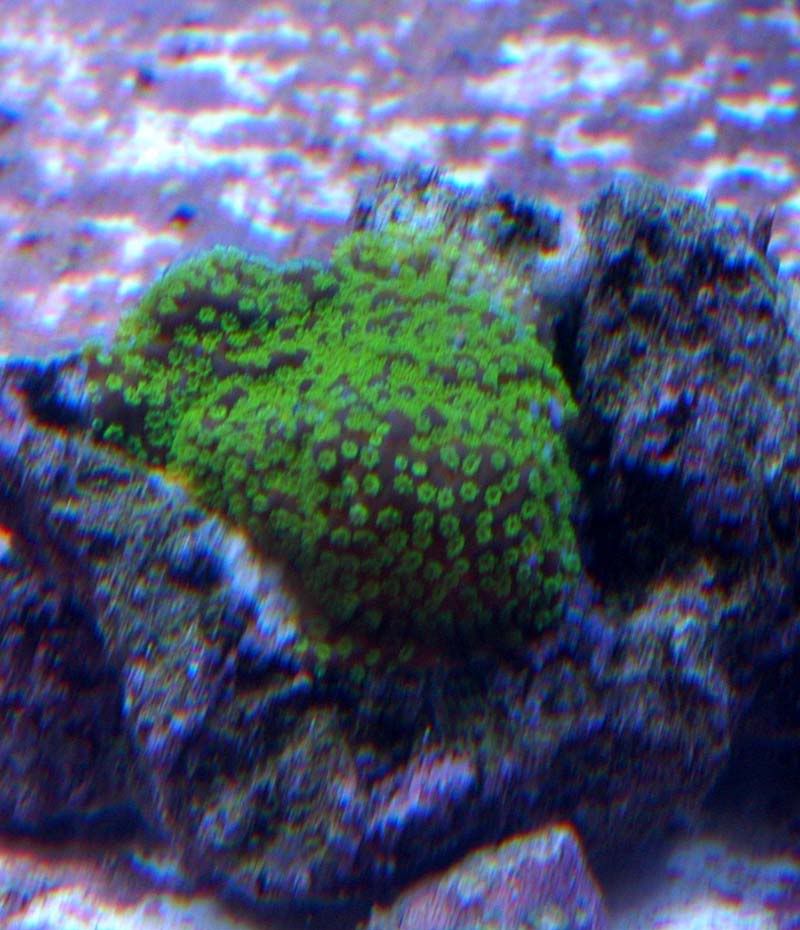 last one, the hairy millie that didnt come out right, got it from John B. also. the hairs should be neon green.
let me know what you think guys.
Nick