Some shots over the course I have had it.. Started about the size of a golf ball 7.5 months ago.. First pick is with CV 20k bulbs.. Second pic it with xm 20k.. Third is with xm20k and vho actinic and T5 blue+ and xm20k on M59 ballast.. Fourth is the same lighting also..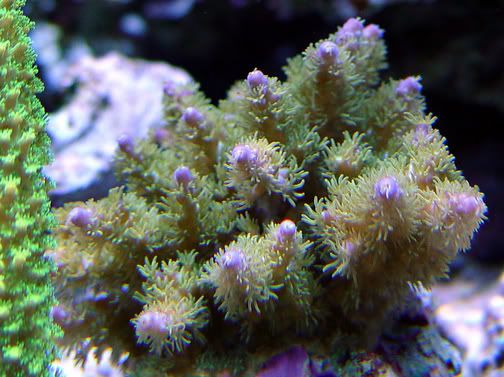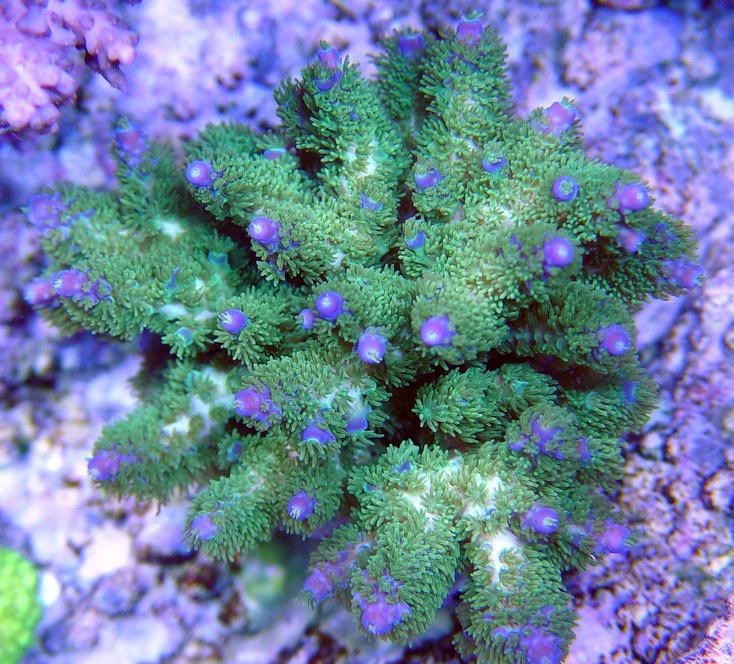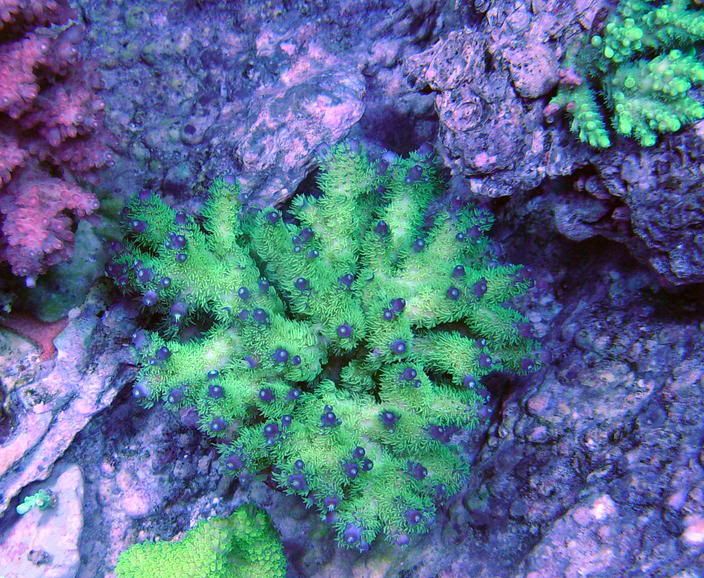 Here it is 9 weeks ago. After adding the new RO 1 pendants and going with SLS M59 ballast to power my xm20K it has grown through the roof. Plus I treated for redbugs and that was the best thing I have ever done for my SPS corals.. Here
it is 9 weeks later.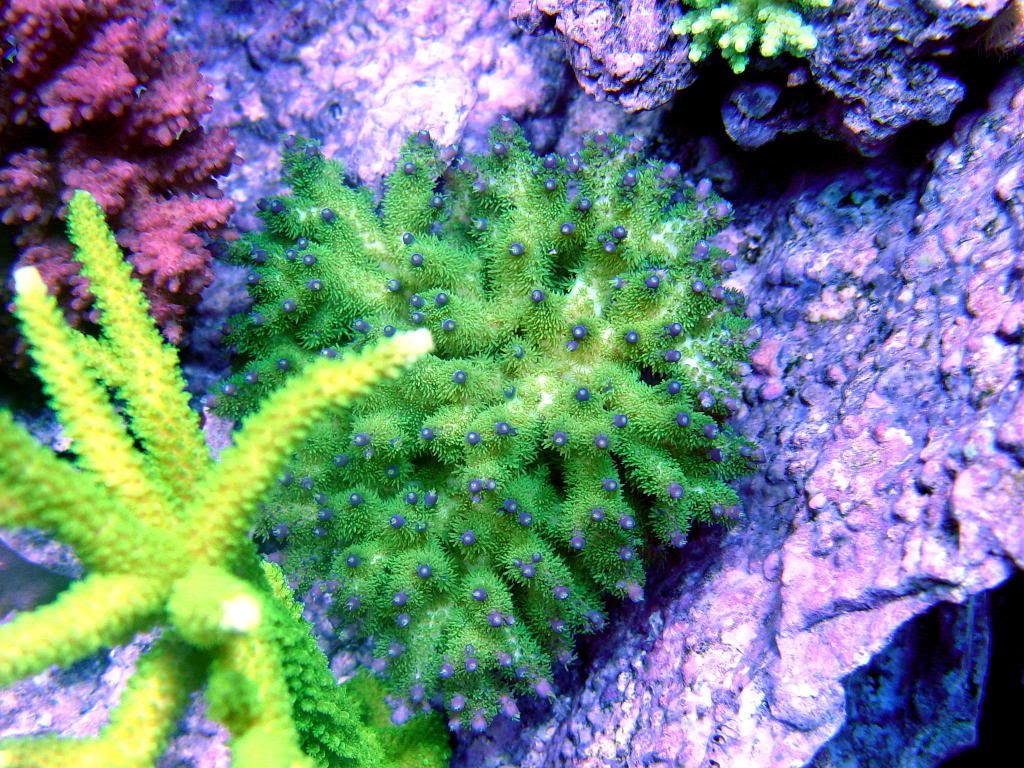 Picked it up from Evolution Aquatics also ScottW from the boards here..
Peace all, Jeff :yesway: