Mike Stoops that is!
TUCSON--Arizona rushed for 315 yards and freshman quarterback Willie Tuitama took care of 204 more through the air as the Wildcats pounded No. 7 UCLA, 52-14, spoiling the Bruins' notions of a super matchup in early December with its crosstown rival, USC


Willie Tuitama, an 18-year-old freshman in his second college start, threw for two early touchdowns and Arizona rolled for 519 yards in a 52-14 rout of the previously unbeaten and seventh-ranked Bruins.
Sounds like a biatch to me...
"Obviously, it would have helped if Justin was there with us today," UCLA coach Karl Dorrell said. "But it would have helped if all our guys were healthy." Hahaha its too funny to read when a Coach comes up with excuses why he got his ass kicked all over the field. He could have brought back any players in the last 5 years and zona would have still spanked them. They played what ever team strides for each week they strap up and play, "the perfect game", they had zero turnovers, zeo-errors, and a flat out ass kicking performance. Zona's first punt came after 37 mins of game time. yes, that was the 3rd qtr!
This is the largest margin of victory from a non-ranked team over a top 10 team in 40 years according to espn. This is the first year that we got to see the players stoop got for us, and let me say, Tuitama who USC, UCLA wanted in the worst way, as well as Michael Thomas, who also was offered full rides to USC, UCLA, OU, FSU, and many more, as well as a few others, let me just say.. Watch out Pac-10, b/c theres a new coach in town that is coming for a title! Thank you OU for teaching young Mike how to win!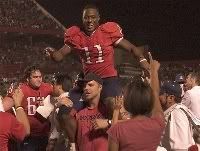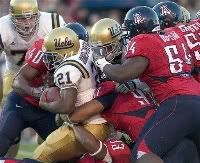 Sorry this is with my cell phone. Not the best at picture taking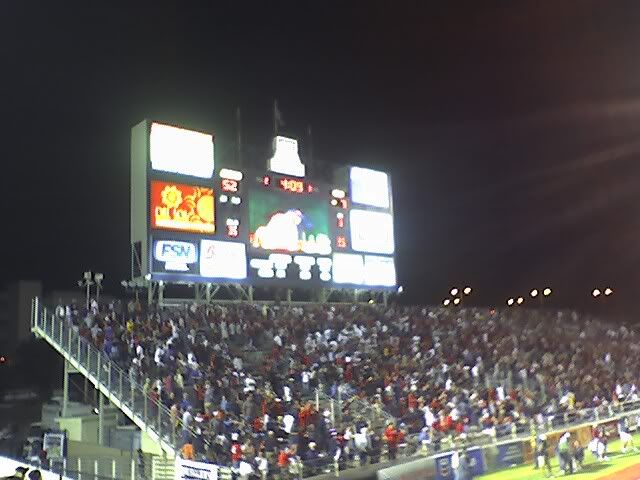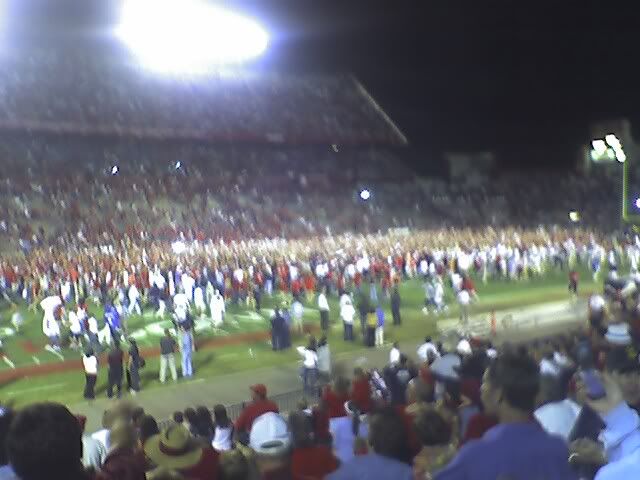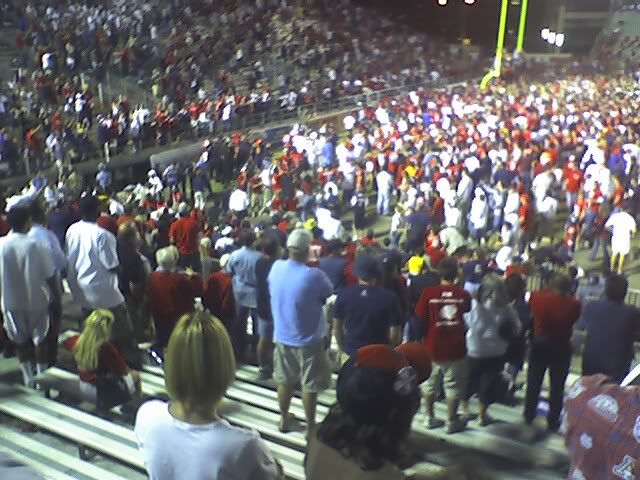 .