Been running (again) for 1 month the Zeo basic 4 along with a skimmer upgrade. Actually, this is my 2nd go, I stopped back in October because I didn't see much change after 10 months of useage. Here's the "test" coral (ID anyone, it's a Tongan stag?) "before" the second round:
Here's the same coral 1 month into the second round of Zeo useage: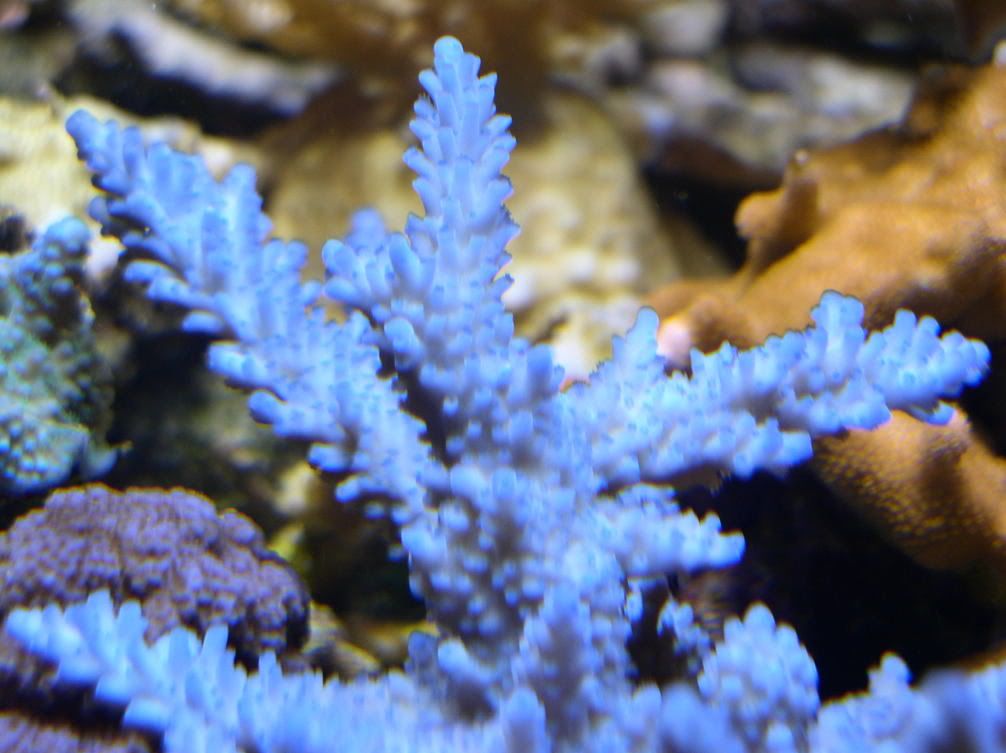 I'm really pleased with these recent results, but do you think it's too much too fast? I'm running Phase 1 dosing parameters for 100 gallons even though I have about 125 gallons of actual water volume. Thanks!
Dave