Hello all,
I just wanted show off my new facade for my tank. My tank construction is finally complete!!!
Before the facade: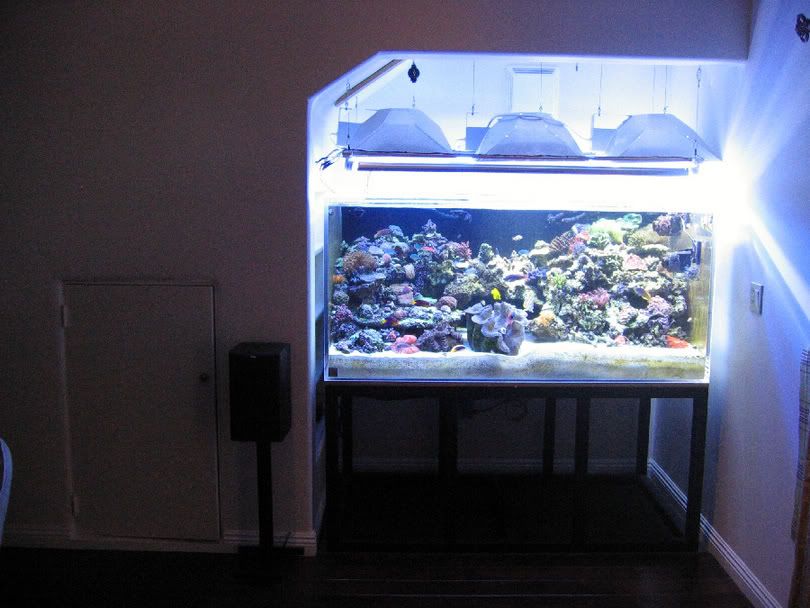 After the facade: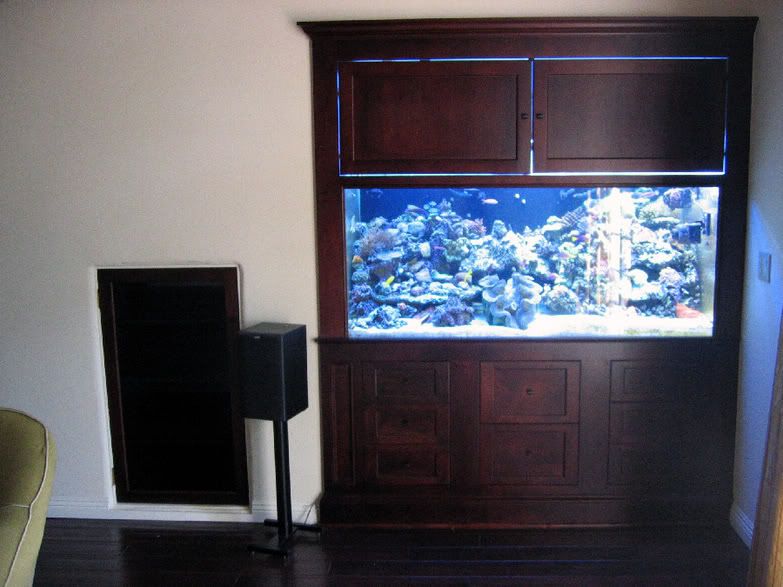 Facade Canopy opened: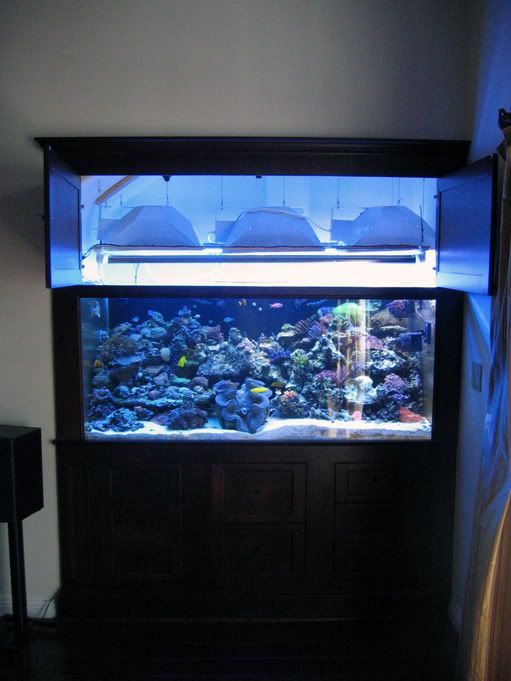 Facade Drawers opened: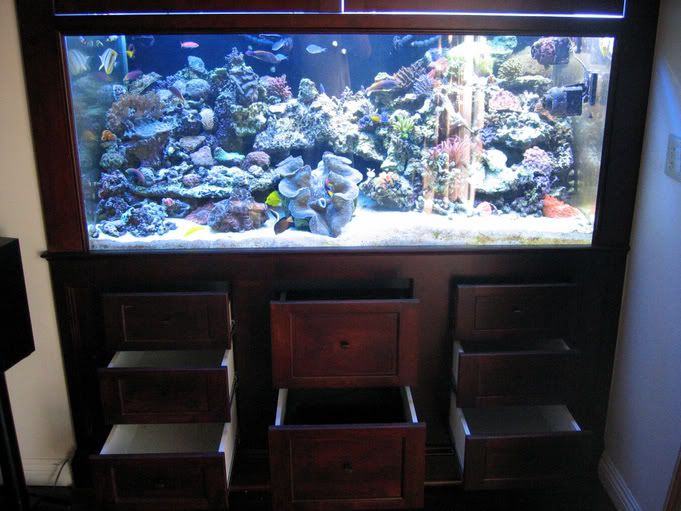 I had them also replace the door to my home theater cabinet on the left too to match the facade. I think he did an excellent job in construction and matching the stain color to our hardwood floors.
If anyone needs a custom cabinet maker in Los Angeles or the OC, I highly recommend Anthony from AMC Cabinetry 714.383.2027. Anthony does great work and pays a lot of attention to detail.