Check out this pic that Edward posted in a thread awhile ago on RC.
It is supposed to be a Centropyge debelius,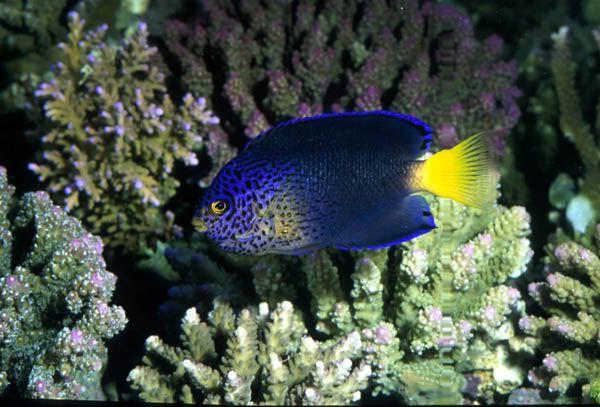 so where can I find it? this thing has very unique colors and i have never personally seen it in the US before. I guess most of these guys have a very limited area where they can be collected thats what makes them so hard to come by. Actually due to where they are collected most of these guys go to Japan and the collectors can get alot more money in the Japanese market.
They are collected around Ascension Island i think, but not sure.
so where can i get one and does anyone know about how much one of these would cost?
i am thinking it would go nice with my Centropyge interuptus and soon to be Centropyge joculator.
Do you think it would get along with those 2 fish mentioned above? i mean now that i look at the pic closer it looks very smiliar to the interuptus that i have. what do you think guys?
thanks
Nick