I was curious what PE meant, and then through research here found that it meant polyp extension. But I had no idea what "polyp extension" meant. So I did a bunch of research online, but still couldn't find out what "polyp extension" meant.
So, just by luck I came across the Webster Dictionary online site a few weeks ago, and decided to head over there and see if they had a definition for "polyp extension"...I know, sort of a long shot.
So I plugged "polyp extension" into the Webster's search box and this was their definition;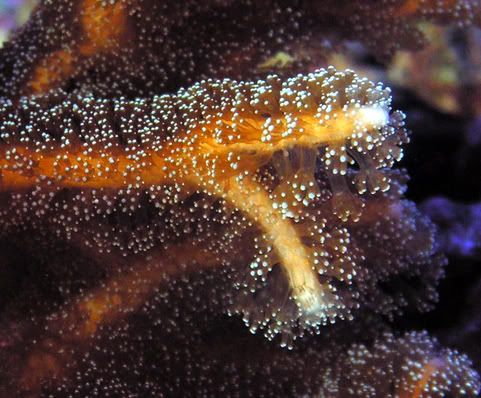 It's my orange w. lime green polyp birds nest. Color sucks in the pic, I didn't use the good camera. On some of the branches my PE is easily 1/3"+.