Hello all,
I wanted to share some pics of my BubbleKing 250 external and some other pics.
My BK250 is fed directly from one of the 1.5" pipes from my overflow. The water flow is controlled by the ball valve. I have the 1.5" drain pipe T'd off - the other side is going to my refugium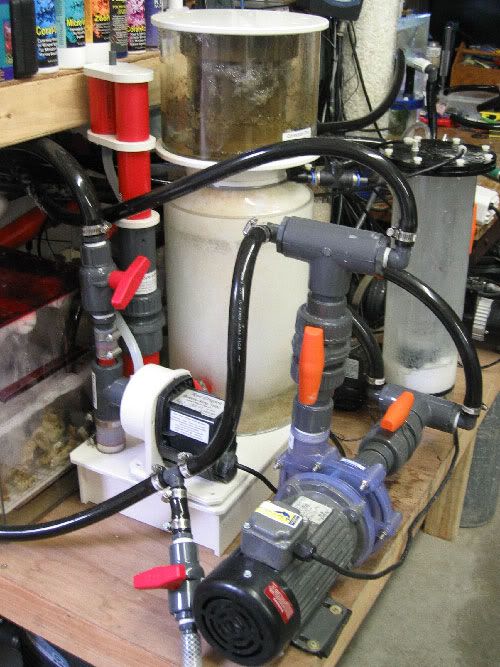 Here is a full shot of my reef equipment room (AKA the garage) :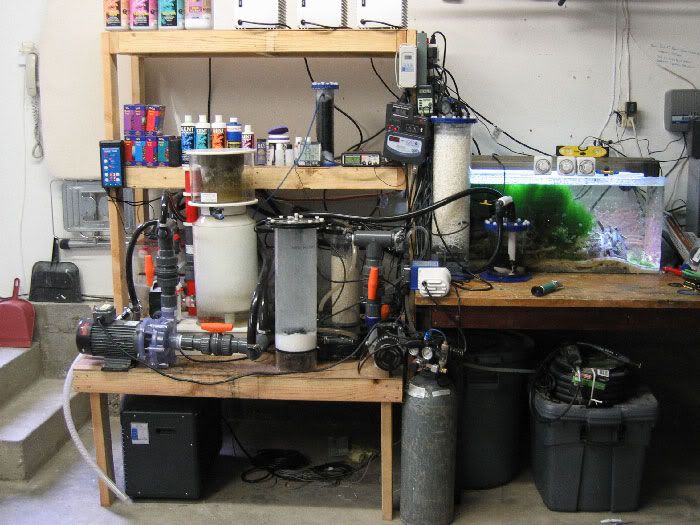 These are my R/O and mixing reservoirs over to the side. I have it plumbed so that it drains directly into the sump:
And lastly my tank shots. The tank dimensions are 64x36x30. It's been up and running for about 2 months.
Full Tank shot: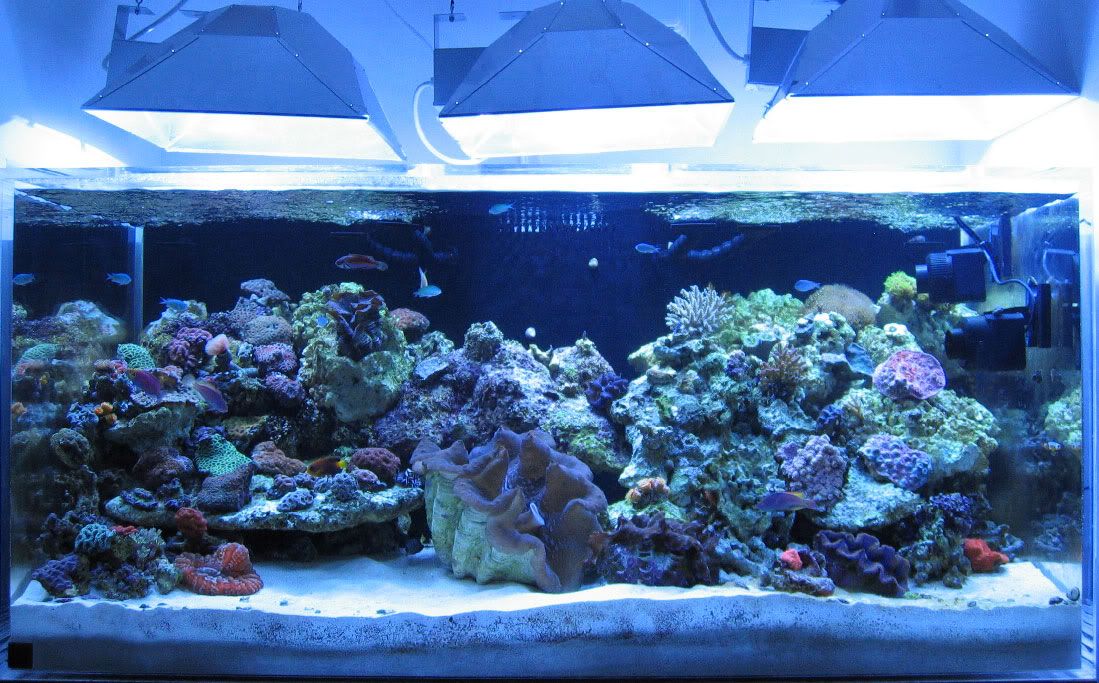 The Left side which is mostly LPS's. The lighting is 250W MH 20K: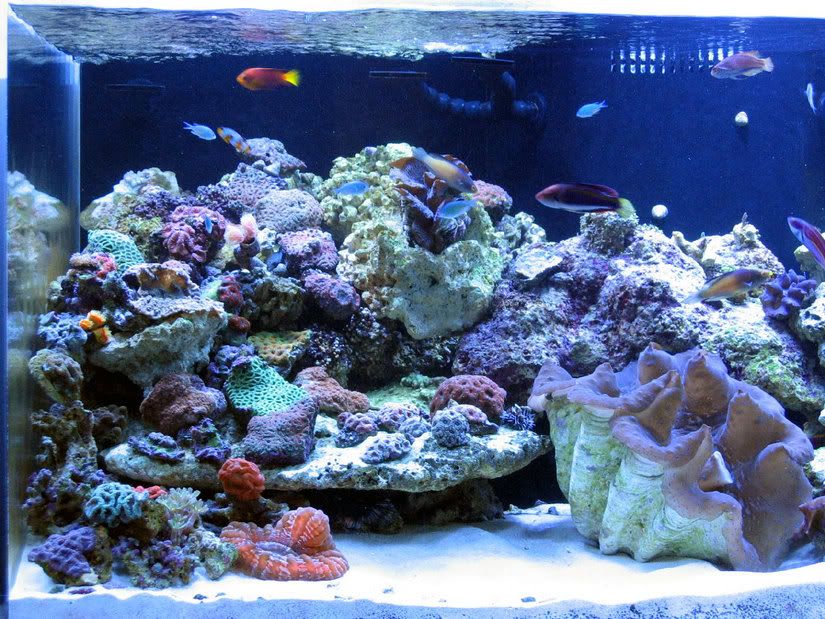 The right side is mostly SPS's. I am pretty new to raising SPS's. I actually have a bunch more frags that aren't in the picture thanks to SniperSPS. I would like to eventually get to being ZEOhead, but I think I need a little more knowledge (and larger colonies):
Center Tank shot. For you guys who live in Los Angeles, "Tiny" is the Gigas from Jeff's Exotic in Gardena. The lighting is 400W MH 20K: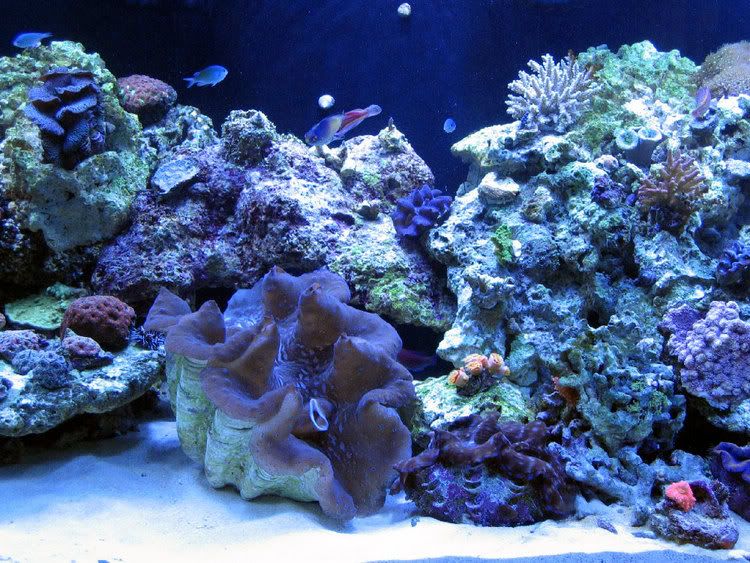 Another shot of the Gigas: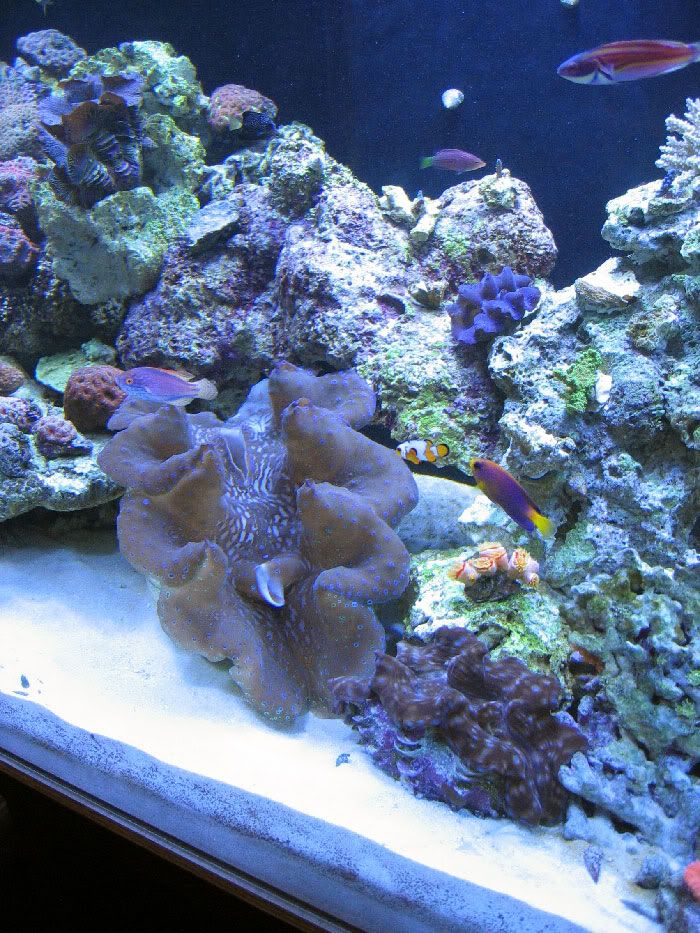 Lastly, just a shot of the bottom of the tank where I have everything ran into the garage:
Oh yeah, my first passion - my Arowanas:
I'm almost done setting everything up. I just need to organize the bowl of spaghetti power cords and tubes. I also have to find someone here in LA to build a facade to enclose my tank. It used to be my bar area. I'm officially broke!
Comments, critiques and suggestions are definitely welcomed.
Thanks,
~ WayneL333