Hey guys anyone on here have a envision acrylics tank?
if so do you care gto help me figure out these dursos?
i mean how do they work? if i turn them all the way closed (ball valve) the water goes up and down in the overflow and make a flushing noise, when i open them slowly they make a whistling noise and i open them till that stops....
BUT i am getting SO i mean SO many damn microbubbles back in the tank even though my sump is huge and is sectioned off i figured it woudl give the microbubbles enough room to go to the surface....
but no luck... i have the drain pipes submerged oh about .5" maybe and have about 30 holes drilled in the pipe....the pipe with holes drilled runs horizontal to the water surface (parrell) to the surface and i figured this would be a good idea as i used it in my last tank...
now my return pump is a dart and is closed about 50% and i am still getting ALOT of micro bubbles lets see if i can get a pic of the drains...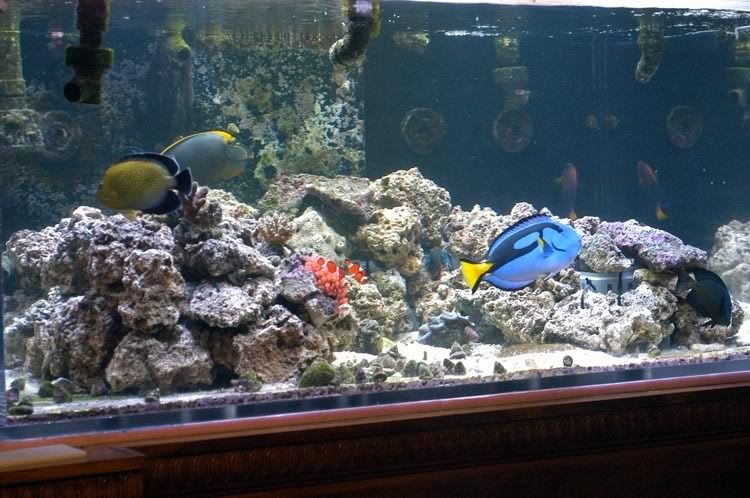 there are 2 drain lines, at the right of the pic where the white water is......
anyway i need some help here dont have alot of time to mess around here and want the tank micro bubble FREE!!!
anythoughts here?
thanks!
Nick