Hello all,
I am embarking on a new 270 gallon reef tank. I ahve had the tank for 4 months now and have been accumulating the equipment LOL! Things have been slow going but it has given me plenty of time to plan this out.
Since teh tank is in an unfinished basement I have to , well finish it around the tank
for everything to look good. I am not sure if I am going to use Zeovit on the tank (but I know no one here will flame me :shoot2: ) as I have been considering all things. I have considered bare bottom and its logical for me sonce teh internal flow between all the mechanisms for flow will be 37500 if I open everything up at once.
For flow I have an Iwaki 100RLT through four penductors to return the water. A high turnover rate isnt important via the return for me but this utilizes the Iwakis pressure rating fully so why not I say. I am more concerned to get the skimmer fed directly from an exit drain so I get "raw" water before it hits the sump. The other flow will be provided via a wave box, 3 6080's and 2 6100 stream pumps.
I have collaborated with a friend though and am thinking of adding either 2 part epoxy or clear silicone and slathering the bottom of the tank then covering with a thin layer of carribsea speacila grade, curing for several days then shop vacuming the excess. this way the sand bed (albeit a false one) will stay on the bottom and the flow will be possible without the bare bottom look.
I have an H&S A-200 External SKimmer with twin eheim 1260's
A schuran jetstream 1 reactor
2-250 20 K and 14K in case LOL in Luminac III's
VHO supplementation
and a host of other goodies
Here are some pics of the project (we started this last weekend) in the early stages and I will be posting a progession. I am going to keep watching this forum and reading about ZEO. I used it for a short time and I do know it can work well. As I said I have not ruled it out all together and may very well use it in the tank which will be and Acropora reef with encrusting Montipora's.
I also wanted to give a special thanks to GAry at Captiveoceans and Scott from Evolution Aquatics for helping me decide on my reef ceramics. Both were very helpful in helping me choose the product as well as the pieces to get. This reef will be RC from the back wall and one side as well as all the other pieces of rock.
this is what the finished project will look like (excuse the amateur drawing)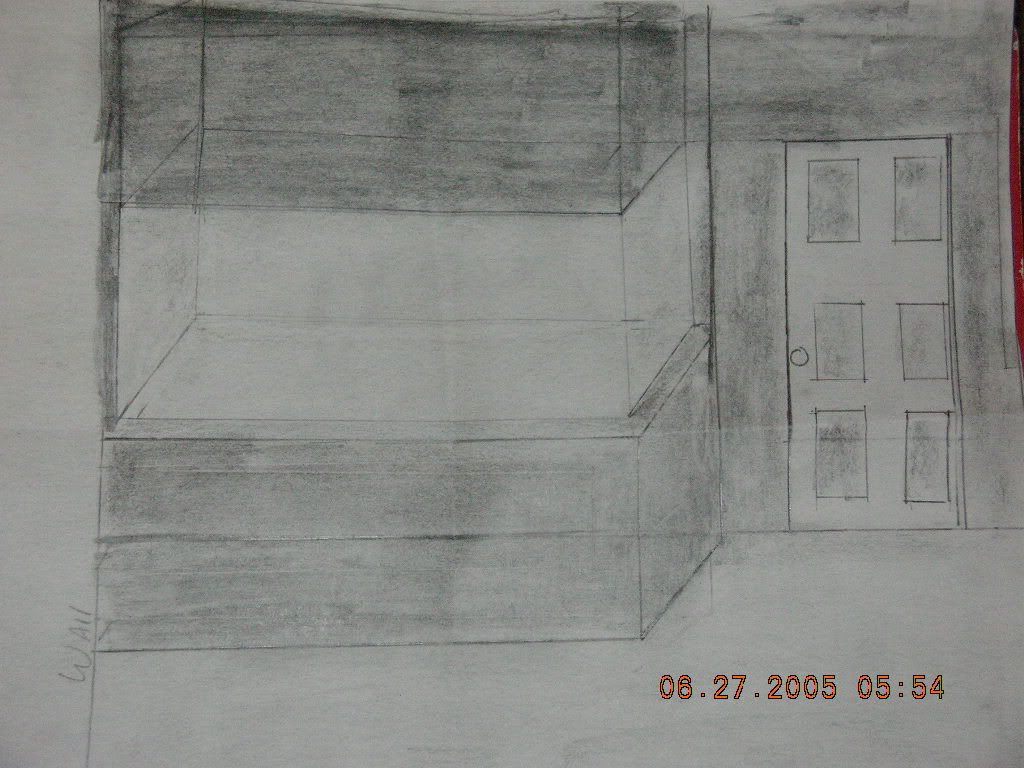 this is the tank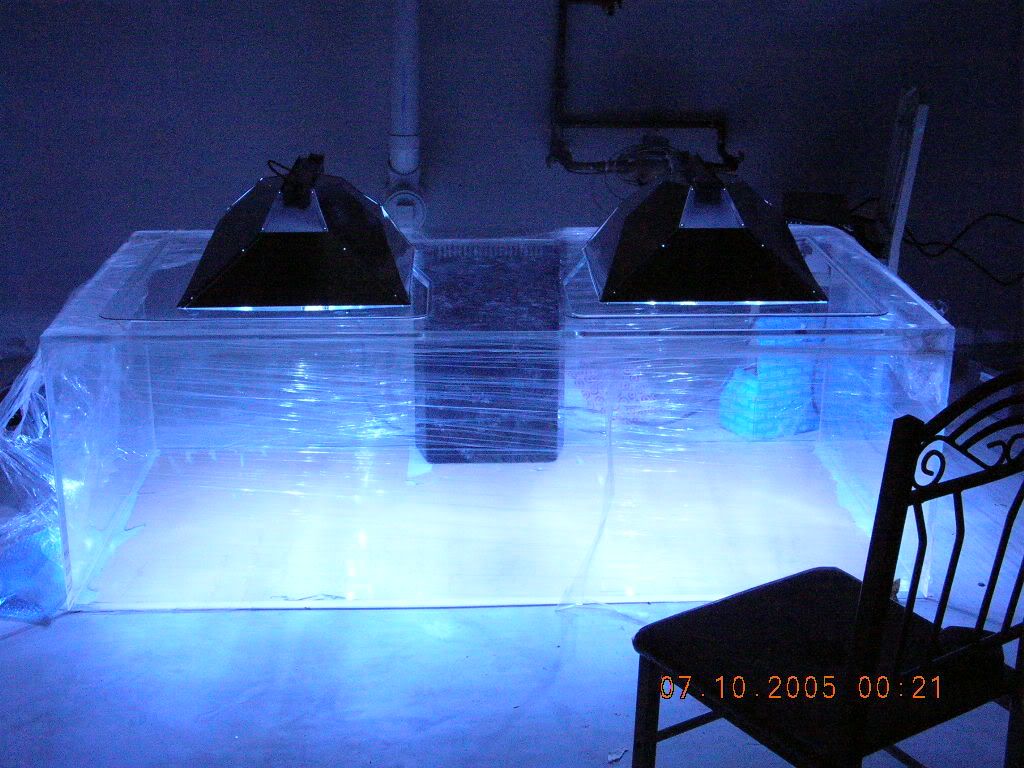 stand / wall pic as this will be incorporated into the wall: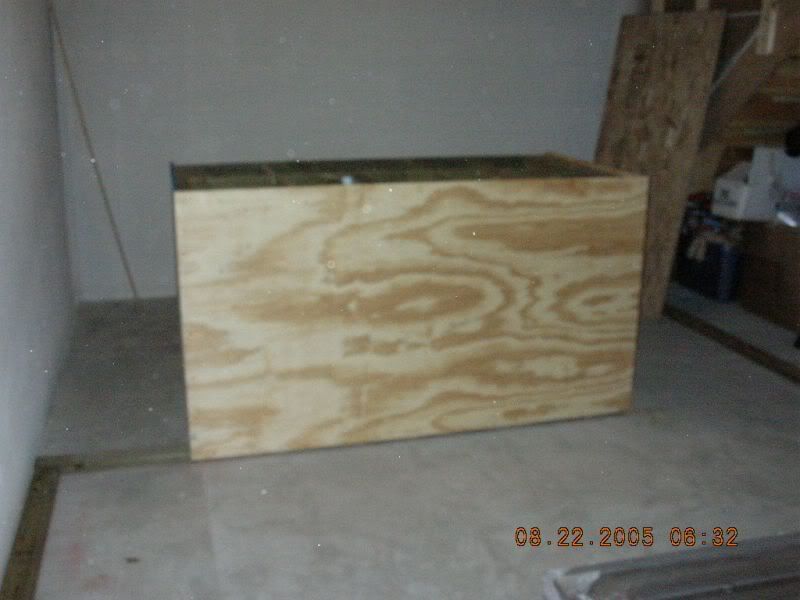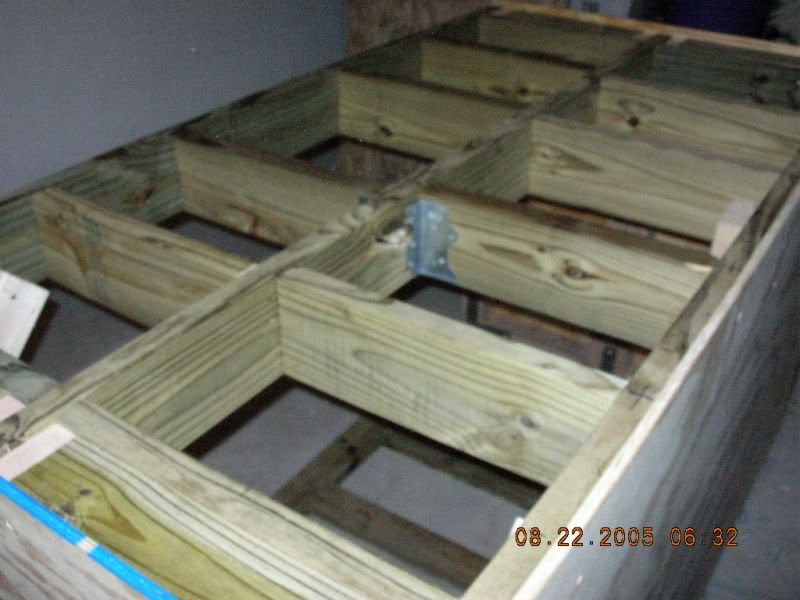 earlier pic from first day of buiding it. It is super reinforced now and will be covered with marine grade epoxy paint.