PO4 trend, only started using the hanna PO4 meter on 30th Nov, before that I was getting colorless reading with the salifert from early Sept (started zeovit) till end Nov.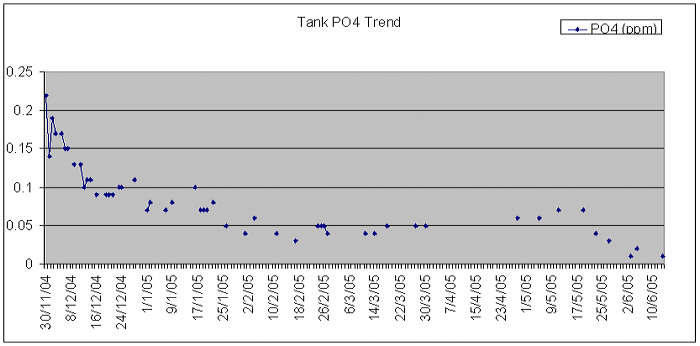 zeostart dosage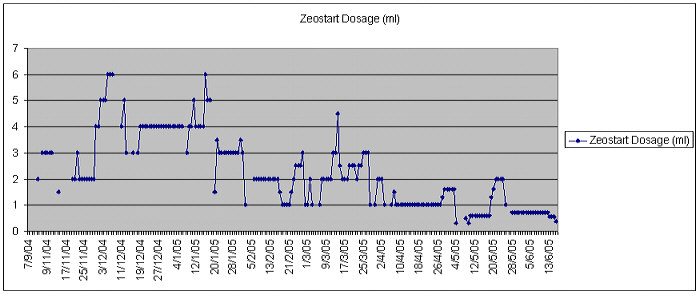 We can see the zeostart dosage reducing as the nutrients level in the tank decreases.
The most obvious drop is when I remove my DSB and with lower nutrients level the amount of zeostart needed is much reduced and able to keep the nutrients level very low.
I've stopped dosing zeostart since 3 days ago and monitoring the PO4 levels carefully.