I posted this photo in the Singapore Reef Club and an another reefers noticed that the polyps were not extending.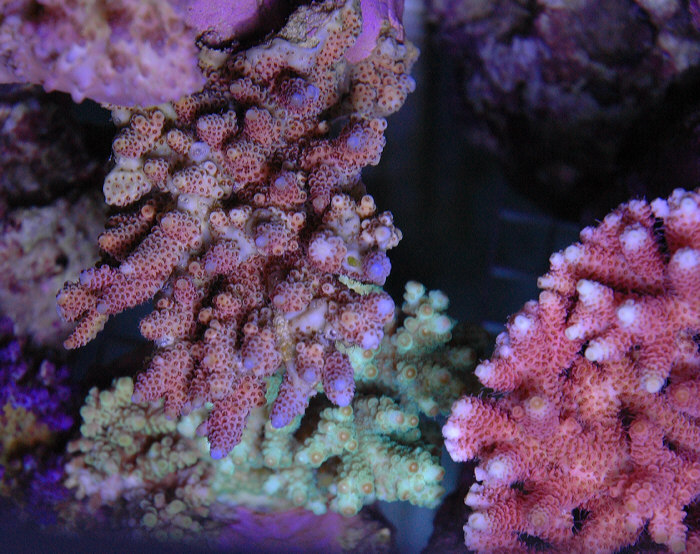 So I checked the colony carefully and found some holes at the base, if you also look at the photo properly you'll see some holes (green in color) and also part of the base appears to be bleached, they are not bleached but rather "tunnels" below it.
I dig and follow the tunnel and it eventually lead to this.
Didn't know how it got into the colony or maybe it came with it?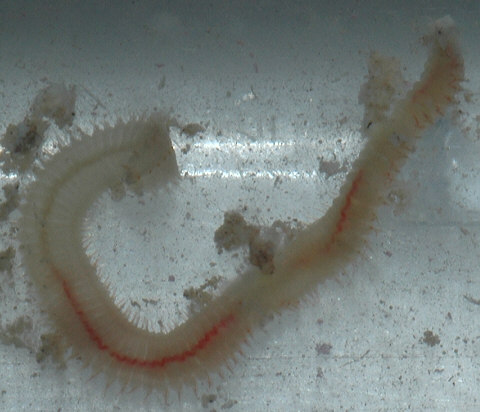 Now I know why this colony was not doing well for the last 1 year. Not much grow and lost it's color. It's supposed to be pink body with blue tips.