Hola,
Esta semana se cumple la Sem. 28 y un nuevo cambio de zeolitas.
Parámetros y dosis actuales:
Hi,
This week I have finished the week 28. and I have carried out a nex zeolit exchange. Current parameters and dosage
Vol. 430 litros netos
Salinidad: 1024
Kh: 6-6.5
Ca: 360
Mg: 1340
N03: 0
P04: 0.01÷0.05 mg/l
Zeolitas: 1 litro
Carbón: 1/4 litro
Bak: 4 gotas/2x semana
Food7: 2 gotas /2x semana
Start2: 0.25 ml /2x dia
AAHC: 3-4 gotas/dia
PIF: 12 gotas/2x semana
Fe: 4 gotas/2x semana
SPG: 2 gotas /dia durante 2 semanas SI / 1 semana NO
CV : 9-12 gotas/dia
Spur ME: 20 ml / semana
SPUR2 : 2.5 ml/ 2 semanas
Reactor funcionando en continuo 24 horas /
Reactor running 24 h. continually
Skimmer funcionando en continuo 24 horas /
Skimmer running 24 h. continually
El crecimiento de los corales es bueno y la coloración un tanto pálida. No es fuerte. Es mas intensa en las puntas de algunas acros.
Aún sigue habiendo algas aunque parecen algo mas débiles.
Growht is good and colour seems a bit pale. It is not strong. It is more intense in the tips.
Algae appear still, though they seem more weak
Unas fotos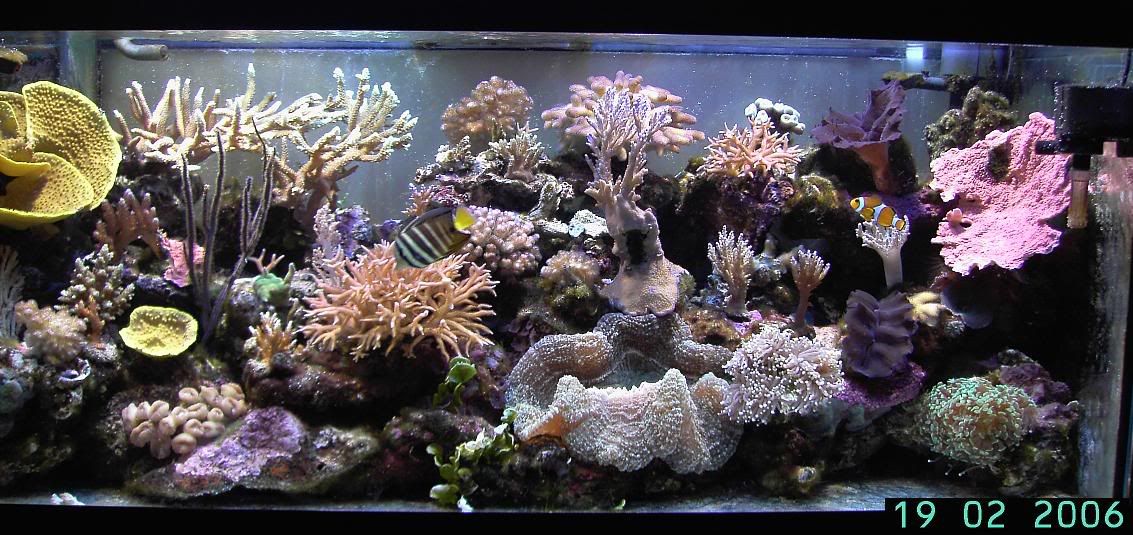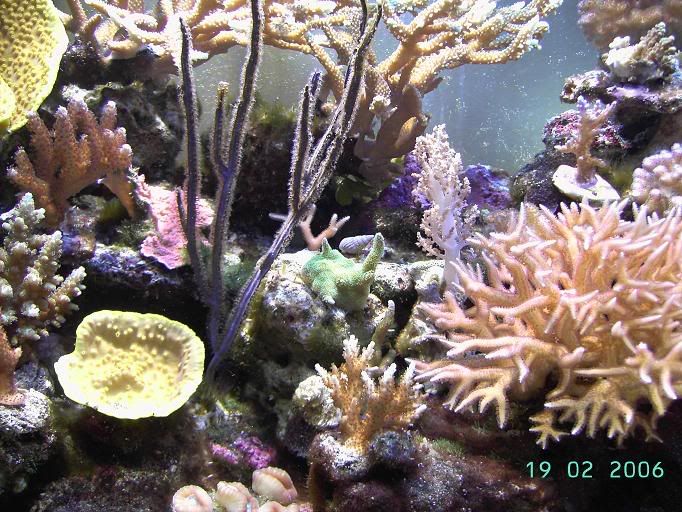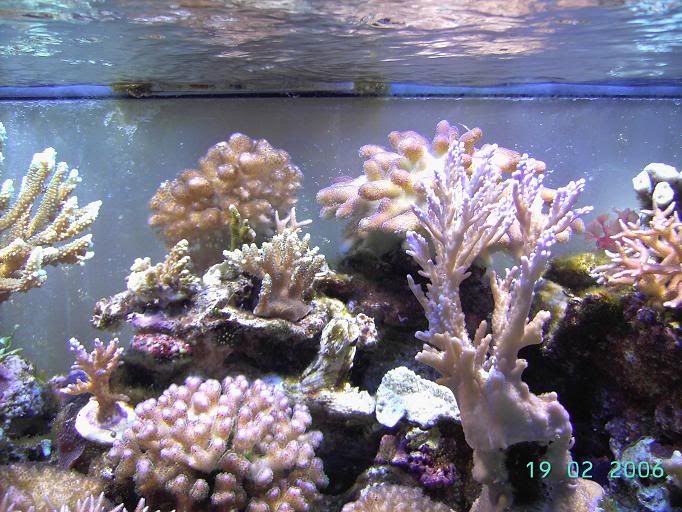 Aqui se puede observar el tipo de algas que se forman.
Kind of algae below on the right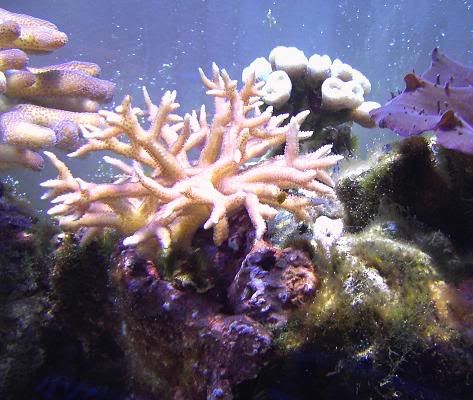 Algún cambio en la dosis?
Algun consejo más?
Un saludo