Hola,
Os subo unas fotos comparativas, para que veais algunos de los cambios de los corales en estas 11 semanas.
I show a pictures. You can see changes occurrs in this 11th weeks
Por ejemplo esta pocillopora:
Las puntas se han vuelto rosa muy fuerte y el pólipo es verde.
La foto no merece el color del coral
For instance, the tips of this pocillopora are strong pink and the polyps are green.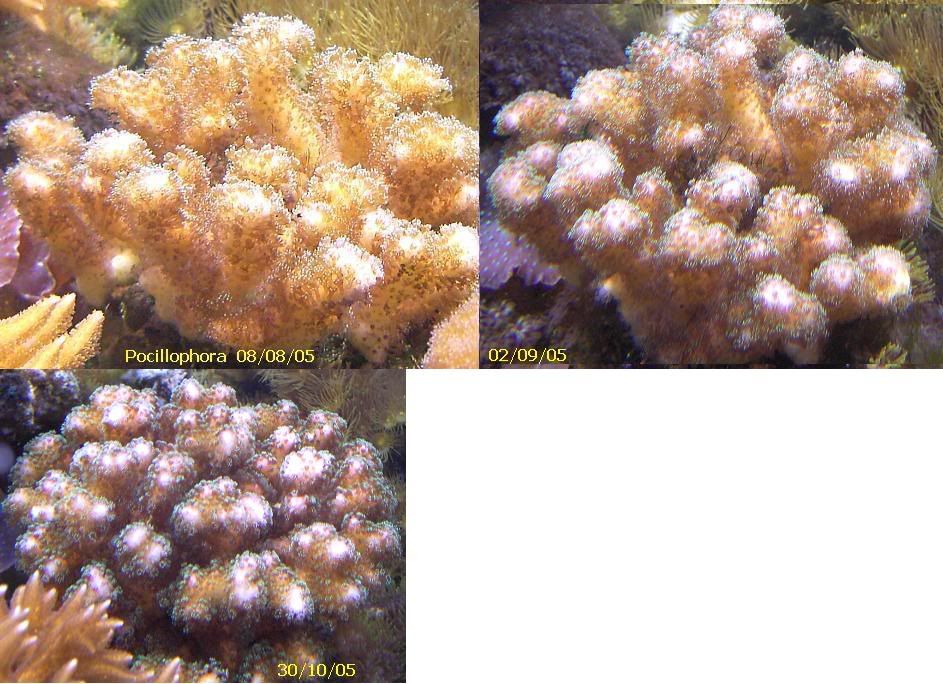 Y esta acro que tiene un crecimiento espectacular. Su color habia palidecido pero está otra vez recuperando desde que empecé aditar AAHC
This acro has a great growth. it colour was getting pale but now it is getting recover since I will begin with AAHC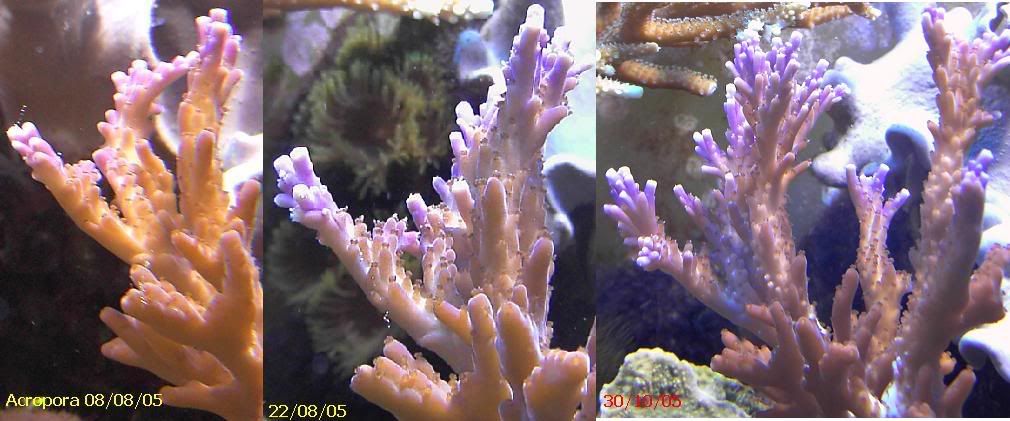 Eso es todo, que os parece?
Un saludo
J. Carlos