Getting sick of pumping the Grotech L Zeo reactor twice a day (those of you who've done that know it's HARD work) and sick of clearing jams from little rocks getting stuck between the bottom plate and the reactor wall I decided to treat myself to a nice xmas present, the new 5 liter version of the I~Spin from Iaquatic
This is an inner chamber reactor. I was worried about water going around the chamber instead of the rocks but the bottom plate of the inner chamber fits tightly so I don't think it will be an issue. It has a vertical acrylic plate inside the reactor chamber so you can spin the handle to give it an extra good stir.
Here are some pics for you equipment fetishists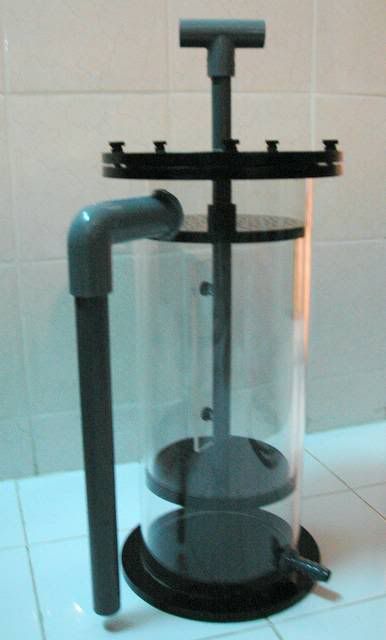 Another concern I had was thumbscrews, hate the things. The only good thing about the Grotech is that you can simply pull the top off. But on the I~Spin the top plate has large holes next to the smaller screw holes so you only have to loosen the screws and then twist the top off to remove it... ok I can live with that :biggthump
Workmanship is excellent, much better than the Grotech which I found somewhat shoddy.
I can't wait to get this baby wet