Ok, well I am going to finish the plumbing tonight come hell or high water.
Here is the million dollar question.
Would you use flex spa or pvc? This is for the intakes for my darts, so they will be 2". It will run approx 8' on both pumps from the out of the sump.
Here is a quick idea of what I am asking.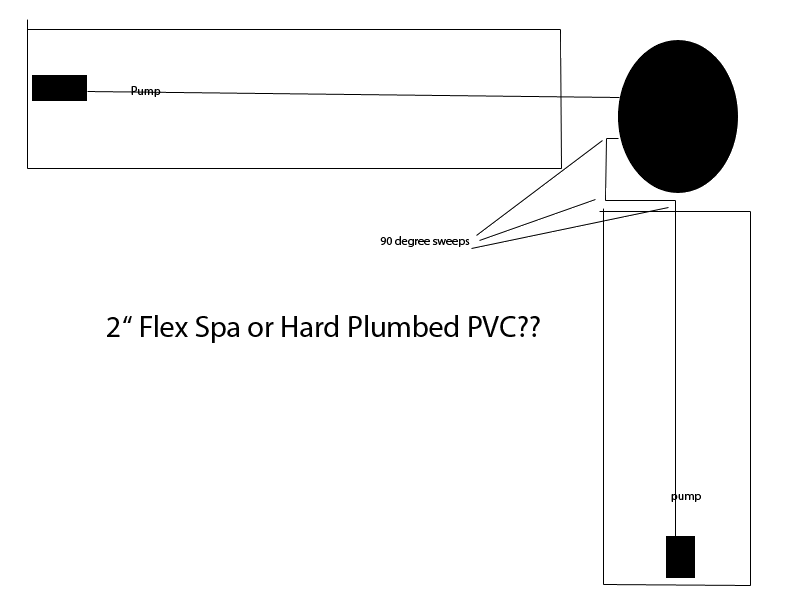 Thanks,
Scott