I am not saying that I will ever need one but it is way easier to plan ahead now than rip things up later on to add one. At present the sir temp in my basement is a comfortable 70 degree's and it is normally around 10 degree's cooler than the rest of my home.
Since I am still in the rough construction phase I can accommodate a chiller room into things right now.
Locating the unit outdoor would not work because it would be on the North side of the house where most of the snow collects in winter here and it melts slower because of lack of sunlight exposure.
I have a closet adjacent to the utility room behind the tank that could be utilized. What I propose is to run two one inch bulkheads in the wall after the green board is up and then seal them off with caps. If I ever need to add a unit I can then by simply opening them up and plumbing down the wall with the PVC to them.
Now I have read and understand that in order for any A/C refrigeration to work properly there must be some cool air to supply the unit. SO how do I get it if I locate the thing in a closet? Well I think I have a simple solution but would like others to think about it with me. Again I may never need this but it does not hurt to be prepared in case.
This is the closet on the other side of this studded wall. It uses the area beneath the staircase. I have power running to it from a 15 amp line that only has 2 recessed light on it.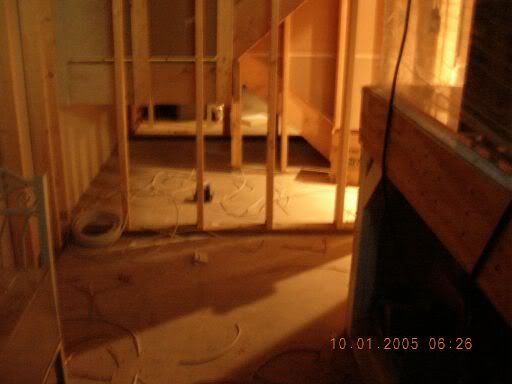 This is where I would locate the chiller and is really my best choice.
Now this is the other wall taht frames in the closet (it is finished) and then the crawl space under teh stairs.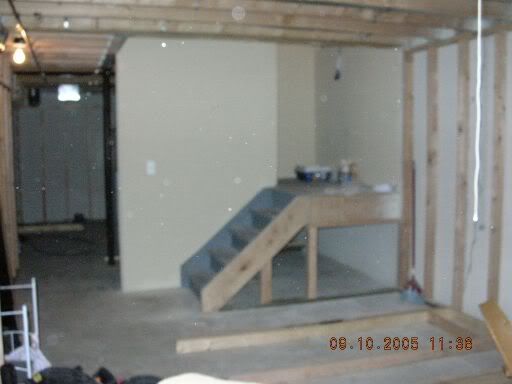 What I could do is use teh principle of covection current to vent the closet to teh other side of the basement and provide some added warmth in the winter. I al also adding one more A/C vent on the living room side. I competed that mod in the viewing room to keep it comfortable. I also have a vent in the utility room as well to let in cool A/C in the summer.
here is a pic of teh vent mod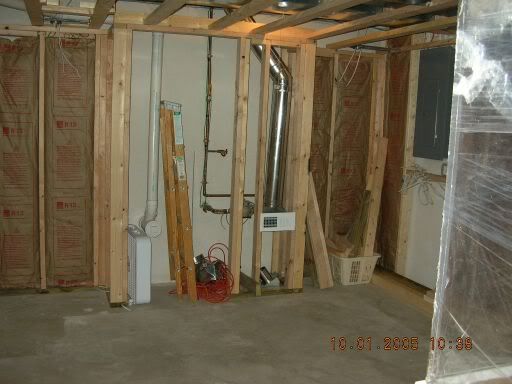 So as the hot air rises and escapes though passive out let vent near the top of that wall I posted the pic of then colder air from near the floor will be pulled in from the vents I will place along the bottom of the wall and also where the stairs were braced I will add a vent. This should keep the air moving well in that area.
thought?