Hello. My 300g system currently is running 2 X 400W MH 20K and 1 X 250W 20K. I have the 400W's next to each other (center & right) where my SPS and clams are and the 250W are over my LPS's(left). The dimensions of my tank are 64x36x30. Here's pic: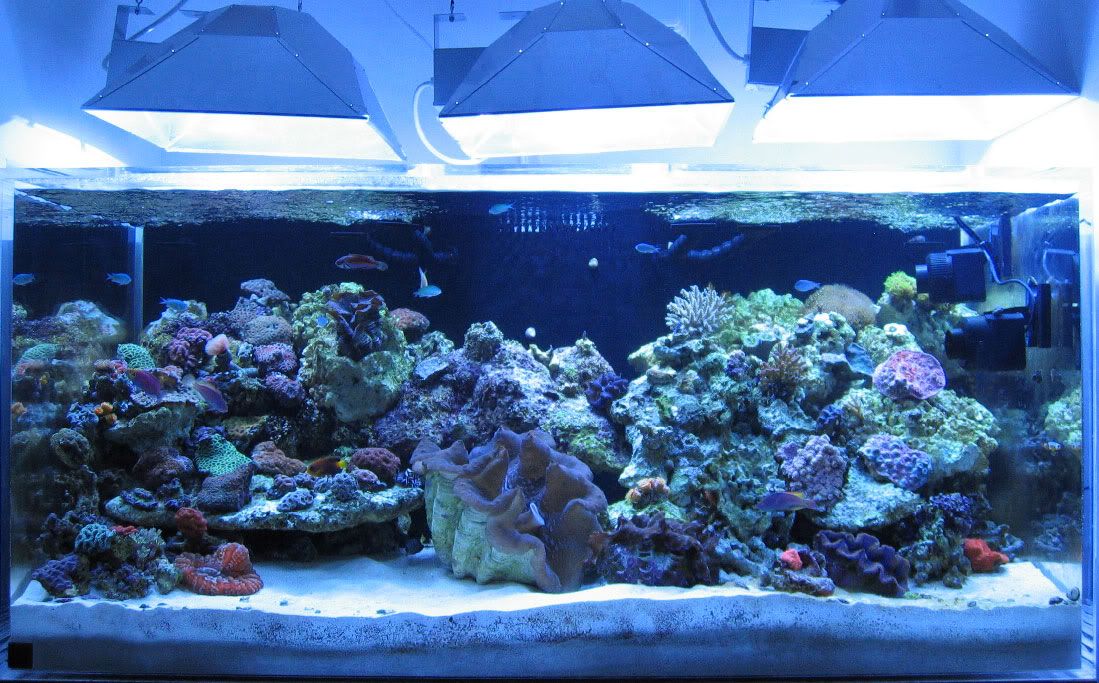 I tried going to 10K over the center, but I didn't like the color - hence why all 20k's. I want to go with supplemental lighting to get the 10K spectrum for coral growth and was thinking of using T5's.
My question is, which combination should I use for the MH and T5's? I was thinking of 10K's for the MH and actinic or super blues for the T5's???
Can anyone suggest any T5 lamps; has anyone had experience with these T5's:
http://www.marinedepot.com/aquarium_...em.asp?CartId=
I like how they look and I need to hang my T5's.
Many thanks!