LOL yeah it will be tight, but after seeing those Japanese tanks, im sure I can squeeze them in!
Well the 250w ABs, from what i understand, are only about 11x11" wide.
The other three 150wers take hardly any space, as they are at an angel to the tank, they sort of "hang over" the edge, and shine in. If possible I would like to add some more T5 or overdriven NOs later too. Between these Pendants later.
Again, sorry for the crappy paint work!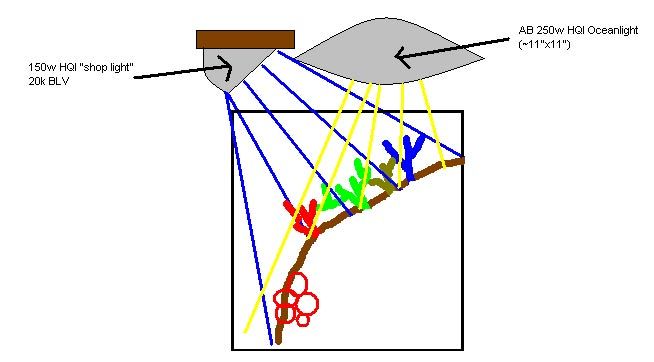 What 250w bulbs should I run? I want, one light blue, and the other perfect white. Would the BLV 14k be better than the 10K? (pure white?)
Thanks