Gday, My tank NEEDS a lighting upgrade!
I also plan to rearrange all of my corals, i want a "sloped" theme, with the right side full of SPS, near the surface, bright white light (shallow).
Going left, a slope downwards, to the sand bed. following the downward slope, bluer light, suggesting deeper water. On the left, mostly softies and LPS and clams.
Here is a rough idea: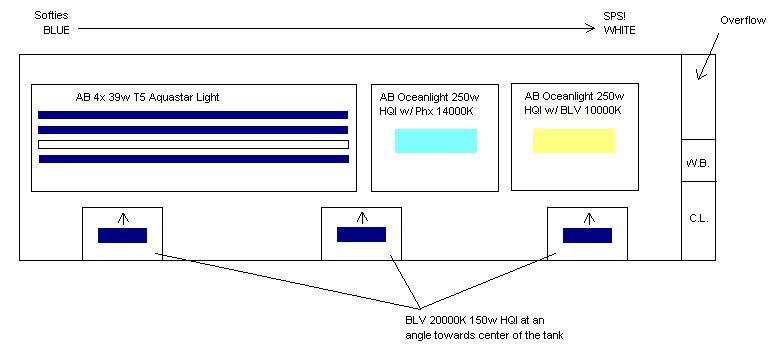 The tank is 72x 18x 20 with the overflow and CLs on the right, along with a WB when i can.
Im looking for any suggestions/problems you guys see.
Cheers